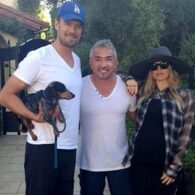 Dachshund
Fergie and Josh Duhamel reported got help from the Dog Whisperer, Cesar Millan, in preparing their Dachshund for their upcoming baby in December 2020.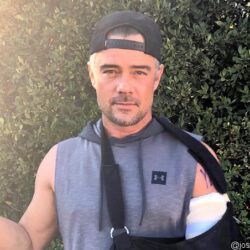 Josh Duhamel is an American actor and former fashion model. After various modeling work, he made his acting debut as Leo du Pres on the ABC daytime soap opera All My Children and later starred as Danny McCoy on NBC's Las Vegas.
Duhamel has ventured into film, appearing as one of the main protagonists in four of the Transformers films, most recently in the fifth entry, Transformers: The Last Knight (2017). He has also appeared in When in Rome (2010), Life as We Know It (2010), New Year's Eve (2011), Safe Haven (2013), and You're Not You (2014). In 2015, Duhamel co-starred on the short-lived CBS crime drama Battle Creek. He also starred in two video games, most notably Call of Duty: WWII (2017). In 2018, he appeared in the romantic comedy-drama film Love, Simon. In 2021, Duhamel starred in the role of Sheldon Sampson in the Netflix superhero series Jupiter's Legacy.
Josh Duhamel Relationships
Duhamel met and began dating singer Stacy Ann Ferguson, better known by her stage name Fergie, in September 2004 after Ferguson appeared on Duhamel's show Las Vegas with her band The Black Eyed Peas. The couple wed on January 10, 2009, in a Catholic ceremony at the Church Estate Vineyards in Malibu, California. The couple divorced in 2019.