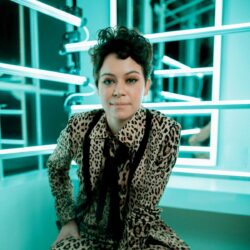 Birthday
September 22, 1985 (37)
Tatiana Maslany is a Canadian actress. Maslany's breakout role came in the television series "Orphan Black," where she played multiple clones with distinct personalities and backgrounds. The show became a cult favorite and Maslany's performance earned her widespread recognition and numerous awards, including a Primetime Emmy Award for Outstanding Lead Actress in a Drama Series.
One of the milestones in Maslany's career was her role in the Off-Broadway play "Mary Page Marlowe," where she played the titular character at different stages of her life. Maslany received critical acclaim for her nuanced portrayal of the complex character, and the play was nominated for a Drama Desk Award for Outstanding Play.
Tatiana Maslany joined the Marvel Cinematic Universer (MCU) in 2022 after playing Jennifer Walters in the Disney+ series "She-Hulk." While short lived, Tatiana worked alongside Mark Ruffalo in the series. Maslany has also collaborated with Tom Cullen, Jordan Gavaris, Ari Millen, Tom Hiddleston, and Jake Gyllenhaal. She has also worked with prominent directors such as Darren Aronofsky and David Gordon Green.
Maslany's talent and hard work have earned her numerous accolades throughout her career. In addition to her Emmy win, she has won a Screen Actors Guild Award, a Critics' Choice Television Award, and a Canadian Screen Award. She has also been nominated for a Golden Globe Award and a Tony Award.