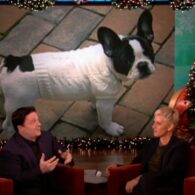 Mabel (Dog)
Nathan Lane has a beloved French Bulldog named Mabel. Mabel is seen here on The Ellen Show, where her human discusses her being in therapy. Mabel is also the inspiration for Naughty Mabel, a children's book written by Nathan Lane and Devlin Elliot.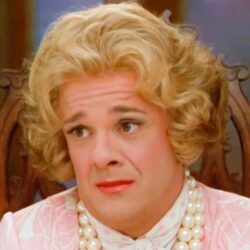 Birthday
February 3, 1956 (67)
Nathan Lane is an American actor best known for his comedic roles in films such as The Birdcage (1996) with Robin Williams and The Producers (2005) with Matthew Broderick.
Lane began his career in the early 1980s, appearing in Off-Broadway and regional theater productions. In 1992, he won critical acclaim for his portrayal of Pseudolus in the Broadway revival of A Funny Thing Happened on the Way to the Forum, earning a Tony Award for Best Actor in a Musical.
Since then, Lane has appeared in numerous Broadway productions, including The Producers, for which he won his second Tony Award for Best Actor in a Musical. He has also lent his voice to several animated films and TV shows, including Stuart Little, The Simpsons, and The Lion King.