Long Boi is a celebrity duck hailing from the University of York in England. His claim to fame is all in his name: He's long (and also a boy). He's a hybrid of a typical mallard duck and an Indian runner duck. Unlike Mallard ducks, Indian runner ducks are known to run instead of waddle, as well as stand up straight. Because of his mixed breed, he's assumed to be a pet that was abandoned.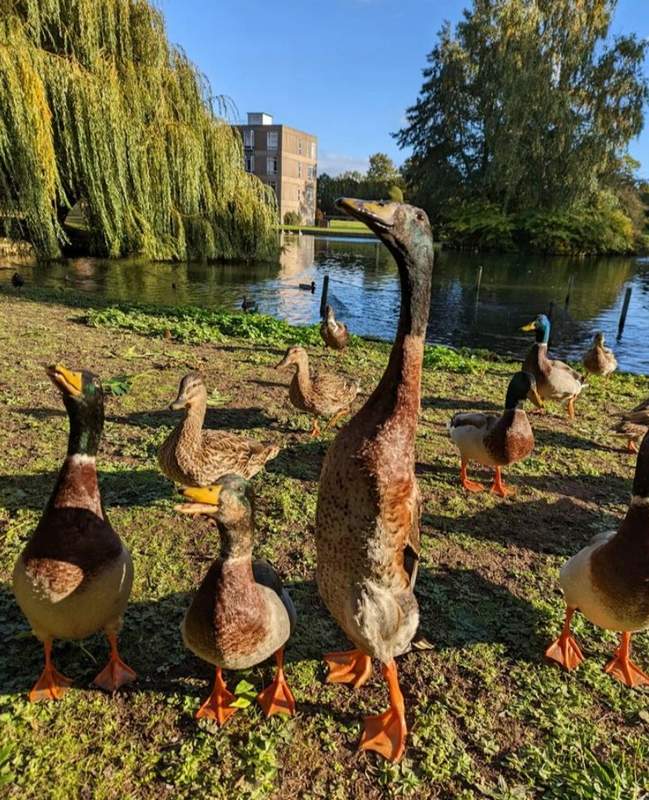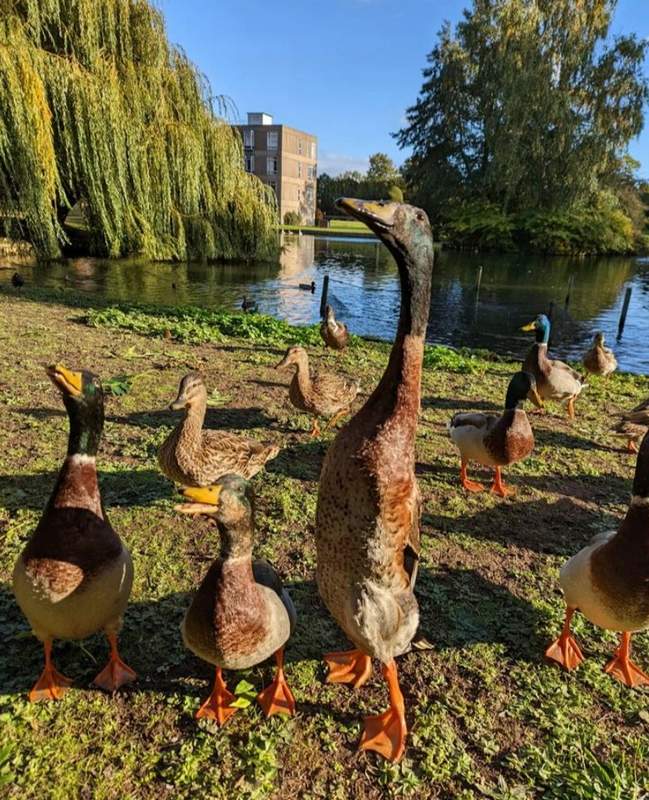 He was first seen in 2018 and being the odd duck in the area, he seemed lonely and nervous, and was picked on by the other ducks. But he caught the eye of local students who cared for him, which helped him get comfortable in his new neighborhood.
Long Boi became an international sensation in 2021, after a Reddit post went viral. It was a photo of him, with the false caption that he's the tallest mallard duck to have ever lived at 1 meter tall (3.5 feet). He's actually around 70cm (28 inches) which is average for an Indian runner.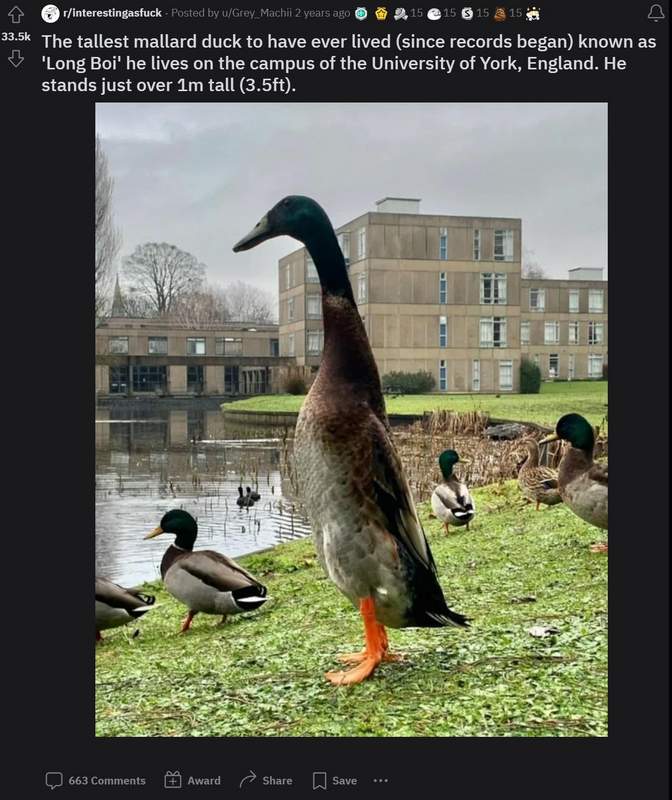 Soon there were tons of Long Boi memes going around.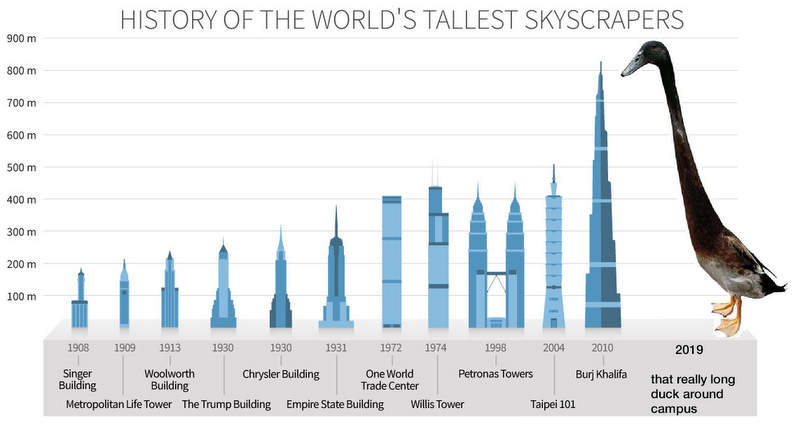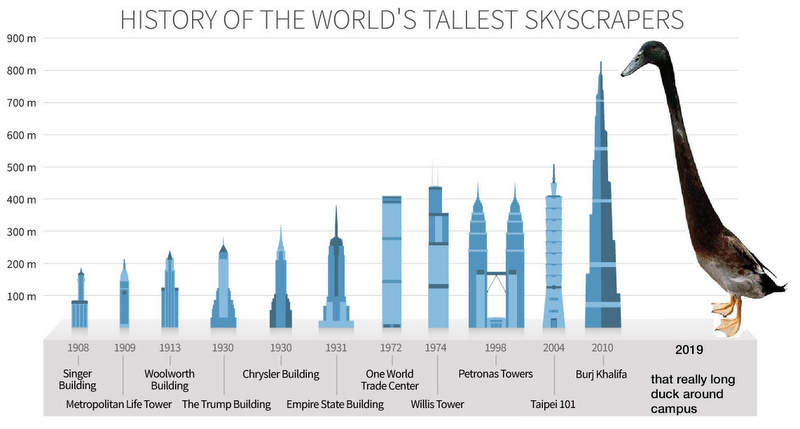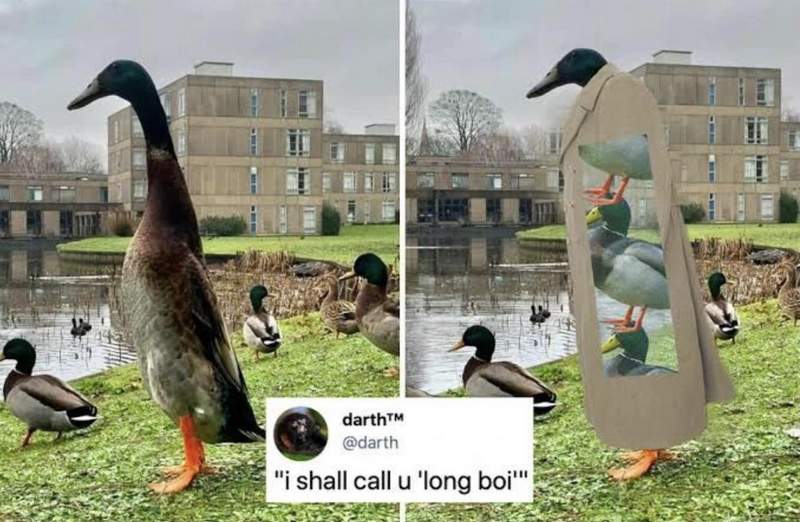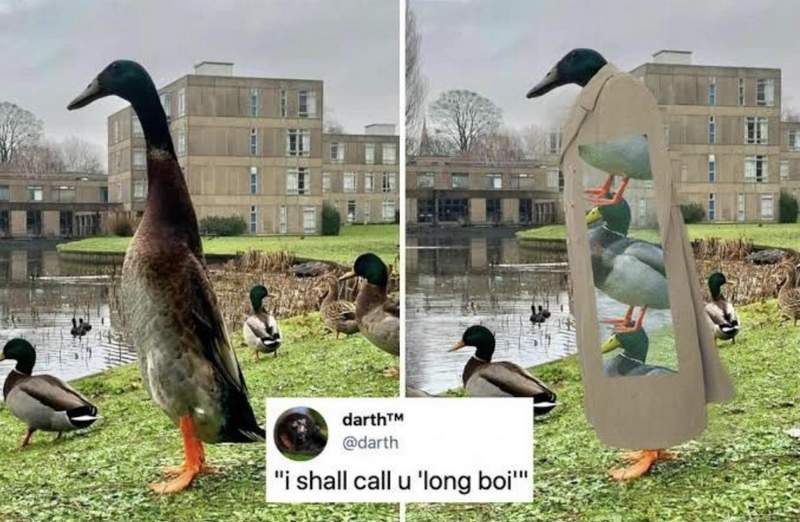 Long Boi became so popular he made major news broadcasts.
He also got a segment on the Late Late Show with James Corden.
Now he's not only popular with humans, but also with his waterfowl neighbors. He's got a small male Indian runner friend named Chonky Boi and a male Mandarin duck friend called Fancy Boi. He's also friends with several female mallards and is seen on a date with one below.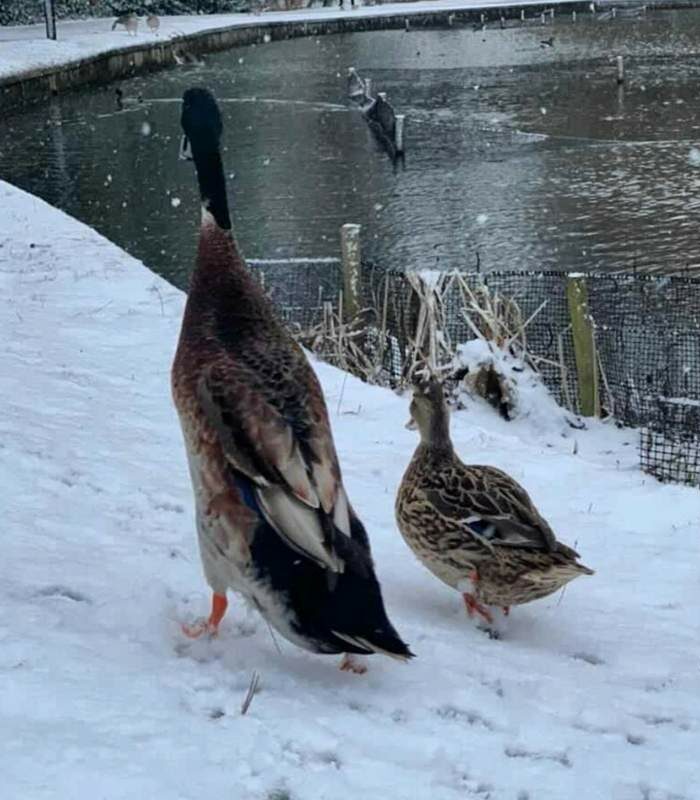 For another inspirational duck, check out: Mysterious duck turns up, cures grieving dog's 2-year depression. If you want to join his 54,000+ fans, you can follow him on Instagram at @longboiyork.