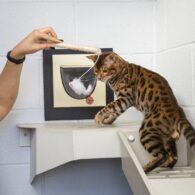 Bonbon and Cherie
West Ham's Kurt Zouma was prohibited from owning cats for five years and given 180 hours of community service after a video emerged of him abusing his Bengal cats, Bonbon and Cherie. In the video, Zouma was seen kicking the cat and hitting it with shoes. The incident, which was described as "disgraceful and reprehensible" by District judge Susan Holdham, was filmed by Zouma's younger brother, Yoan, and posted on Snapchat. Yoan, also a soccer player, received a 140-hour community service order. After the incident surfaced, West Ham fined Zouma two weeks' salary, with the funds donated to animal welfare charities. The club publicly condemned the abuse, stating it does not align with their values. Zouma also lost an Adidas sponsorship deal. The RSPCA confiscated Zouma's cats and, although they don't have charging power, used specialist lawyers to bring private prosecutions against the Zouma brothers. RSPCA chief Dermot Murphy stated the case emphasizes that animal abuse is unacceptable and condemned posting such videos online.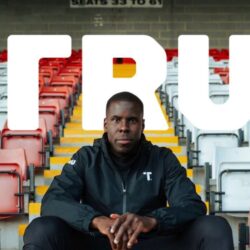 Birthday
October 27, 1994 (28)
Kurt Zouma is a French professional footballer who plays as a centre-back for West Ham United and the French national team. As a prominent figure in the world of football, he has become synonymous with sturdy defense, athleticism, and an imposing presence on the field.
Zouma's professional career began with Saint-Étienne in 2011, where he quickly made a name for himself as a promising young talent. He moved to Chelsea in 2014, cementing his reputation with his remarkable ability to read the game and robust physicality. During his time at Chelsea, Zouma won a number of major honors, including two English Premier League titles. His loan spells at Stoke City and Everton further allowed him to showcase his skills before joining West Ham United in 2021.
The world of football is filled with collaborations and Zouma has been fortunate to work alongside some of the game's biggest names. During his time at Chelsea, he played with stars such as Eden Hazard, N'Golo Kanté, and Cesc Fàbregas. While at Everton, he teamed up with players like Richarlison, James Rodriguez, and Jordan Pickford. Internationally, he has shared the field with French luminaries including Kylian Mbappé, Antoine Griezmann, and Hugo Lloris.
Zouma's performance on the pitch has not gone unnoticed, earning him several significant distinctions. He was a key part of the Chelsea team that won the English Premier League in the 2014-2015 and 2016-2017 seasons. He also contributed to their success in the UEFA Europa League in 2019. Moreover, his role in the French national youth teams brought him success at the U-20 World Cup in 2013.