Yang Tianxin is a man in China who loves soccer and goldfish. One day, he decided to combine his two passions and turn his fish tank into a soccer stadium. Tianxin told the South China Morning Post that he raised these scaly soccer stars since they were young. He also said when the fish are familiar with you, they'll push whatever you give them. It took about 3 months to slowly train a team to score by rewarding them with food.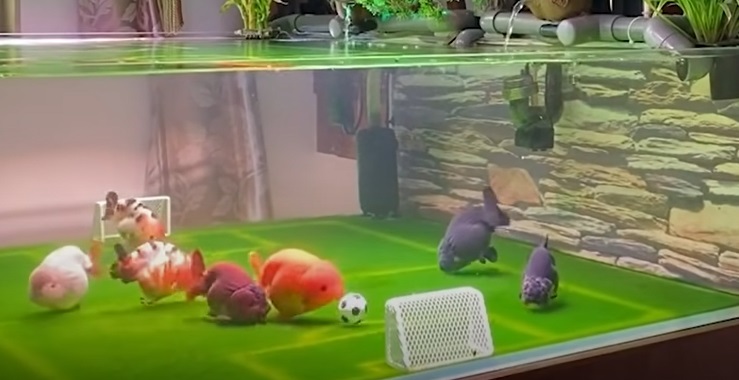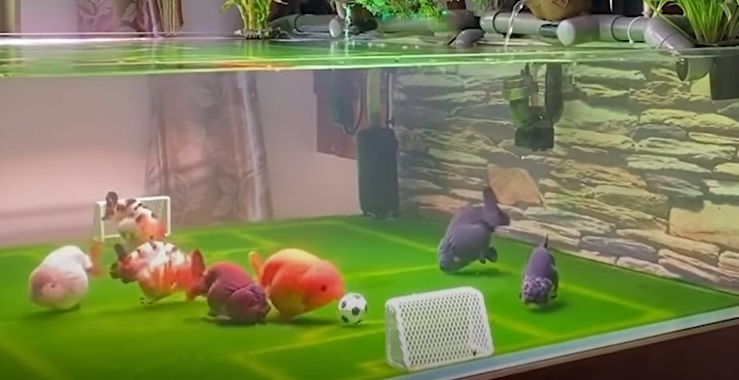 He started streaming the matches on social media, sometimes to over 100,000 fishy football fans. He's also in the process of training an opposing team for some exhibition matches.
For more fishy friends, check out Diver and smiley fish hang out every day.