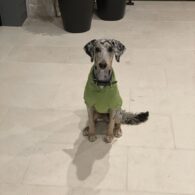 LG (Dog)
Jalen Ramsey has a dog named LG. The dog had a moment of viral popularity when Jalen posted a photo of his dog with a "bad haircut".
"LG got his first bad haircut since the groomer don't listen to instructions, so now he rockin the hoodie lol… he don't even look like the same dog anymore. This ain't no bernadoodle look smh. Still love him tho," read a portion of the caption.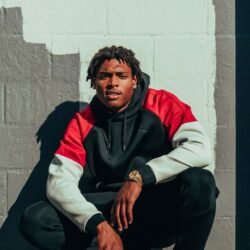 Birthday
October 24, 1994 (29)
Jalen Ramsey is an American football cornerback for the Los Angeles Rams of the National Football League (NFL). He played college football at Florida State and was drafted by the Jacksonville Jaguars fifth overall in the 2016 NFL Draft. With the Jaguars, Ramsey quickly became one of the top cornerbacks in the NFL, making the Pro Bowl twice and being named an All-Pro in 2017, in addition to helping Jacksonville snap a 10-year playoff drought. However, following a fallout and standoff with the Jaguars' front office, he was traded to the Los Angeles Rams midway through the 2019 season. In 2020, he agreed to an extension with the Rams that made him the highest-paid defensive back in league history at the time.