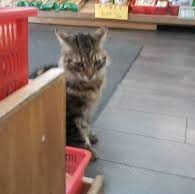 Wop-a-Din-Din
Mark Kozelek has a cat. He wrote song "Wop-a-Din-Din" about his cat which first appeared on Red House Painters, 2001's Old Ramon, and it captures the guilt someone feels being an absent pet owner. Mark wrote the song based on his time away from his away and the guilt he felt from being away months at a time while on tour.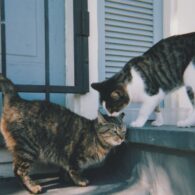 Cats of Kotor
Mark Kozelek performed a live piece named Cats of Kotor for the first time a the Sea Rock Festival in Kotor, Montenegro on Saturday, July 21, 2018. He unveiled the 12-minute song live while at the festival dedicated to some hungry cats he met while spending his time in the seaside town.
"Woke up this morning hungry, walked along the bay of Kotor. There's a market down there, past the sailboats, down the gravel road," Kozelek begins. "I went looking for the kittens I saw last night and their protective mother."
Birthday
January 24, 1967 (55)
Mark Kozelek is an American singer, songwriter, guitarist, record producer. He is the lead behind the indie folk act Sun Kil Moon and founding member of Red House Painters. The rock band, Red House Painters, has recorded six studio albums between 1989 and 2001. Mark Kozelek also branched out on his own and across the three groups, Sun Kil Moon, Red House Painters, and his solo work, he has released over 30 albums.