Sweet Tart, aka the Olivia Pope of felines, just became the mayor of a small Michigan town.
Sweet Tart purred her way to the top of the votes, beating out another cat, 13 dogs, a peacock, a goat and a chicken. The peacock, whose name is Bert, stated: "Peacocks have very good brains, I know everything." So, it's possible Bert lost due to narcissism.
Running Omena, Michigan she's aided by First Vice Mayor Diablo Shapiro the Dog, Second Vice Mayor Punkin Anderson-Harden the Dog, Press Secretary Harley Jones the Goat, and Special Assistant for Fowl Issues Penny Labriola the Chicken.
Sweet Tart will be mayor for the next three years.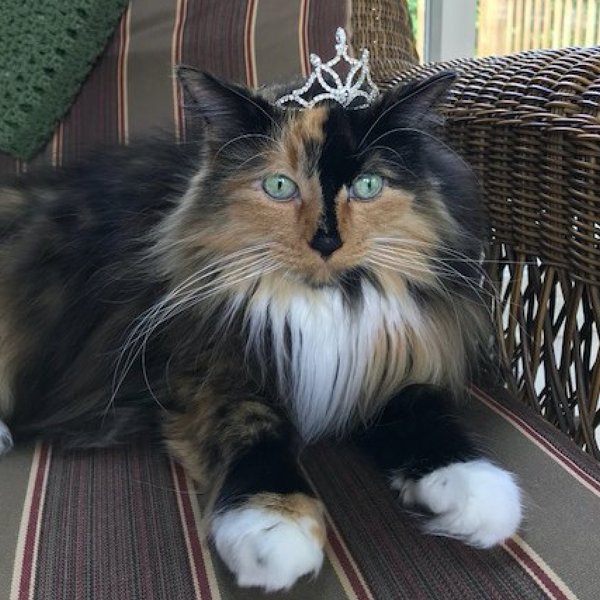 The election was a wild success, residents could vote for $1 with the proceeds going towards the Omena Historical Society. Officials say over 7,000 people voted – much higher than the town's population of 280 people – due to this year's ability to vote with PayPal.
Historical Society President Keith Disselkoen said there shouldn't be any issues for practical aspects.
"They have their paw. We accept paw prints," Disselkoen said. "Legal documents can be executed with a paw print."
RELATED: Top 5 Presidential Pets