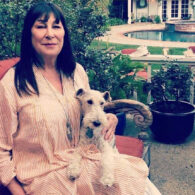 Mercedes & Pootie Pie
Anjelica Huston currently had two dogs named Mercedes & Pootie Pie. She is a vocal animal rights activist and takes an active role on set to ensure the safety and careful handling of pets while she works on sets. Honored by PETA in 2012 as the Person of the Year, Anjelica has mentioned that she has had pets since the age of 6 and feels that they should remain free.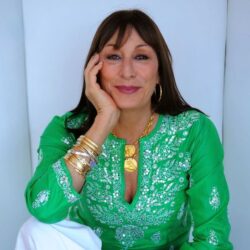 Birthday
July 8, 1951 (71)
Anjelica Huston is an American actress. Her debut film was in A Walk with Love and Death (1969), a production by her father, John Huston. After the role, she moved from London to New York City where she modeled through the 1970s. In the 1980s, Anjelica began pursuing acting which led to her breakthrough role in Prizzi's Honor (1985). The film was also directed by her father and she became the third generation in her family to receive an Academy Award. Her grandfather Walter Huston and father John Huston have also received this award.