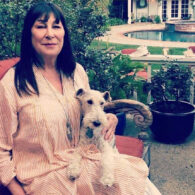 Mercedes and Pootie Pie
Anjelica Huston currently had two dogs named Mercedes and Pootie Pie. Mercedes is called Mecha for short, which translates to "cowlick" in Spanish. Pootie Pie's formal name is Luna. Huston is also a vocal animal rights activist and takes an active role on set to ensure the safety and careful handling of pets while she works on sets. Honored by PETA in 2012 as the Person of the Year, Anjelica has mentioned that she has had pets since the age of 6 and feels that they should remain free.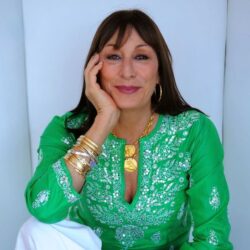 Birthday
July 8, 1951 (71)
Anjelica Huston is an American actress. Her debut film was in A Walk with Love and Death (1969), a production by her father, John Huston. She has had a long and successful career, with iconic roles in films such as "The Addams Family" and "Prizzi's Honor," for which she won an Academy Award for Best Supporting Actress. Throughout her career, she has collaborated with numerous influential artists, celebrities, and filmmakers, including her former partner Jack Nicholson and director Wes Anderson.
In addition to her success on the big screen, she has also had significant roles in television shows such as "Transparent" and "Smash." As a director, she has helmed several critically acclaimed films, including "Bastard Out of Carolina" and "Agnes Browne."
She had a long-term relationship with fellow actor Jack Nicholson, with whom she collaborated on several films, including "The Postman Always Rings Twice" and "Prizzi's Honor." Huston also worked with veteran actor Robert Duvall on the films "The Crossing Guard" and "Something to Talk About." In addition, she worked with comedian Steve Martin on "The Out-of-Towners" and "L.A. Story," and with Hollywood legend Gene Hackman on "The Royal Tenenbaums." Huston also had the pleasure of working with director and fellow actor Bill Murray on several films, including "The Life Aquatic with Steve Zissou" and "Isle of Dogs."