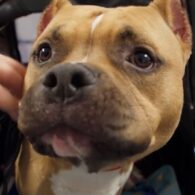 Bubba
Martin Kove appeared on an episode of "The Wizard of Paws" with his son Jesse Kove to look into a prosthetic for their Pitbull Bubba.
In the "The Karate Dog" episode of "The Wizard of Paws," Derrick journeys to California, where he meets the Kove family and their three-legged dog, Bubba. Inspired by Bubba's grandfather, Martin Kove, Derrick innovates devices to enhance Bubba's quality of life, ensuring he remains lively and engaged with his family for the foreseeable future.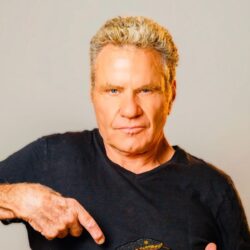 Birthday
March 6, 1946 (77)
Martin Kove is an American actor best recognized for his role as the antagonistic karate instructor John Kreese in the iconic "The Karate Kid" film series. Over the years, Kove has showcased his acting versatility in an array of both film and television roles, spanning genres and eras. From the hard-hitting streets in "Rambo: First Blood Part II" to the crime-filled world of "Cagney & Lacey," his performances have garnered significant attention and respect in Hollywood.
Throughout his career, Kove has had the opportunity to collaborate with numerous noteworthy figures in the entertainment industry. Some of these influential collaborations include working alongside Sylvester Stallone in "Rambo," Billy Zabka and Ralph Macchio in "The Karate Kid," and Sharon Gless and Tyne Daly in the series "Cagney & Lacey." He also teamed up with Chuck Norris in "Walker, Texas Ranger," Jon Voight in "Gunsmoke," Telly Savalas in "Kojak," Steve Railsback in "The Hatfields and McCoys," Nick Mancuso in "Hard Time on Planet Earth," and Harry Hamlin in "Gun."
Kove's impressive career hasn't gone unnoticed. His role in "Cagney & Lacey," he secured a nomination for the Soap Opera Digest Award.