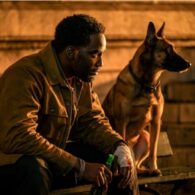 The Tracker's Belgian Malinois - John Wick 4
Shamier Anderson doesn't have a dog in real life but for his role as "The Tracker" aka "Mr Nobody" in John Wick 4, he has a Belgian Malinois. This follows Halle Berry having two Belgian Malinois sidekicks in John Wick 3.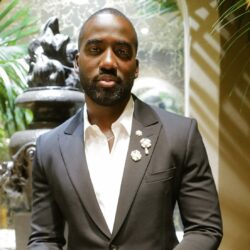 Birthday
May 6, 1991 (32)
Shamier Anderson is a Canadian actor. He is known for playing U.S. Deputy Marshal Xavier Dolls on the television series Wynonna Earp. In 2023, he appeared at "The Tracker" in John Wick Chapter 4 with Keanu Reeves.
Anderson and his brother, fellow actor Stephan James, founded a non-profit called B.L.A.C.K. Canada (Building a Legacy in Acting, Cinema + Knowledge) in 2016. In December 2020, they announced an extension of the organization called The Black Academy, which showcases Black talent across Canada in the arts, culture, entertainment, and sports. Anderson explained, "The impetus of The Black Academy stems from our long-lasting commitment, deep ties to our community, and an awareness of the lack of opportunities to celebrate and elevate Black talent in Canada." The organization's vision includes building a coalition of supporters who can provide funding, mentorship, programming, and awards to support Black excellence in Canada. More recently, he and Stephan James has struck a deal with Boat Rocker.
RELATED: Dogs of John Wick – The Definitive Guide to The Dogs of the Films and Cast