Size makes no difference for this odd couple.
Comet the Pony and Louis the Siamese Cat go adventuring through the England countryside together. Louis, of course, takes advantage of Comet's saddle and lets her do the legwork. You can watch the pair stroll through the woods in the short video below.
Sometimes Louis begrudgingly shares his perch with his wiener dog friend, Inca.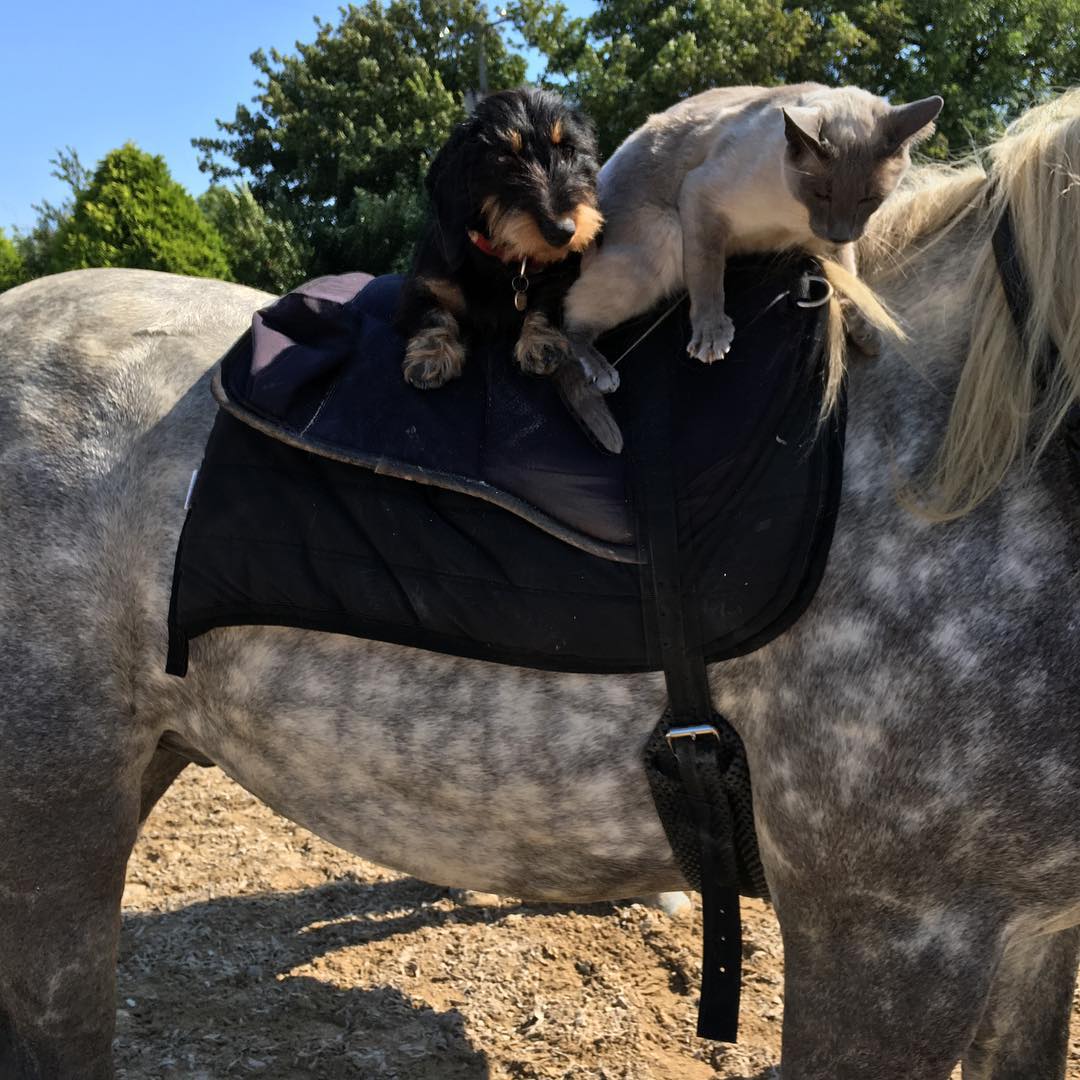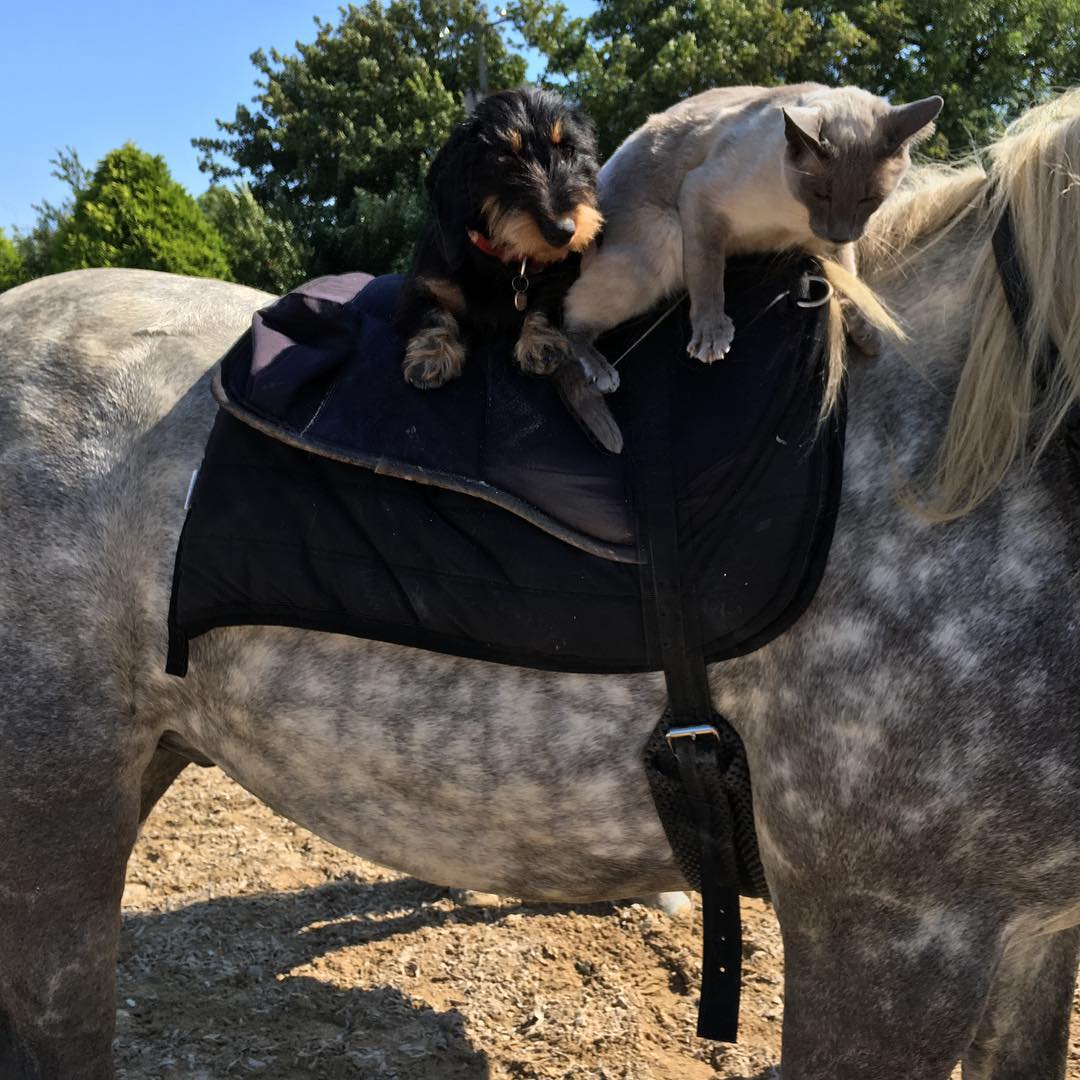 Owner Emma Massingale @emmassingale professionally trains horses so Louis has nothing to worry about – even though he refuses to wear a helmet 'cause it messes up his hair. Louis and Inca live on the farm along with a micropig named Luigi, a Bengal cat named Remi and what seems like a ton of Connemera ponies.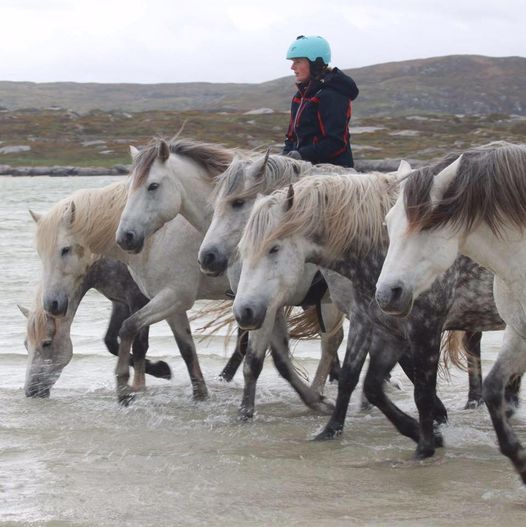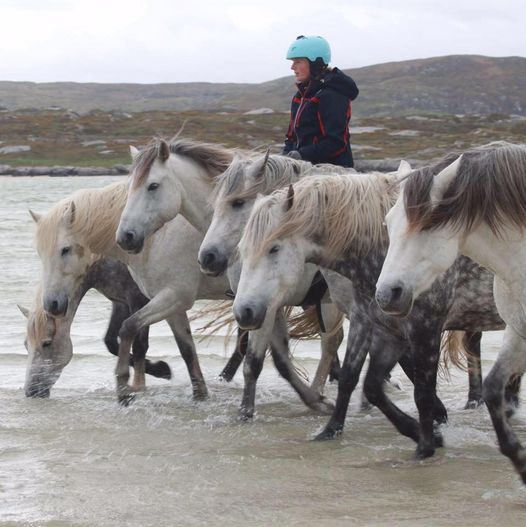 For more tales from the farm, check out Pigcasso the pig who uses art to support her farm sanctuary.