Worldwide Winston, the beloved Pembroke Welsh Corgi, has made a name for himself with his impressive travels. Winston has completed 51 flights and traversed 6 countries: All while providing medical alert service during seizures! Winston and his owners gained popularity after they shared a video of their experience flying with British Airways from Miami International Airport (MIA) to London Heathrow Airport (LHR). On the flight, Winston was lucky enough to fly in the Business Class.
Worldwide Winston's Flight from Miami to London
Worldwide Winston from Tarmac to Table
On the journey between MIA and LHR, Winston and his owners flew on a Boeing 787 Dreamliner operated by British Airways. Winston is encouraging other pets to take flight and join in the adventures. However, he encourages you to do some research and bring all the necessary documents for both the pet and the human before arriving at the airport. These documents may include an animal health certificate or a European Union (EU) pet passport, a rabies vaccine certificate, microchip details, and medication against tapeworms taken between one and five days before arriving at your destination.
Items You Should Carry When Traveling with a Dog
Worldwide Winston's First Class Meal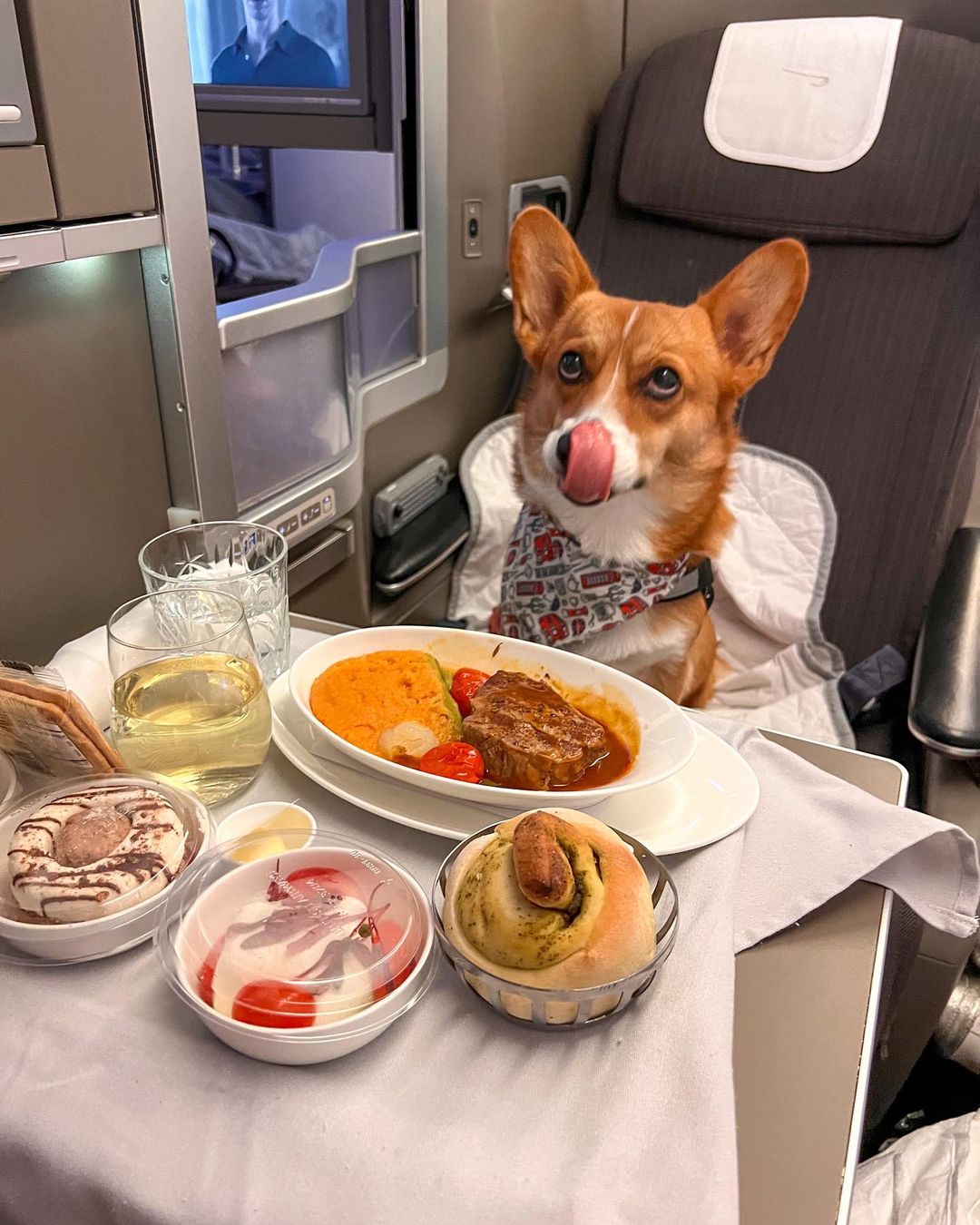 While Worldwide Winston may be lucky enough to travel, he doesn't have to be the only one. Follow Worldwide Winston on Instagram @worldwide_winston where he shares all sorts of travel tips.