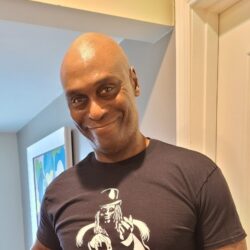 Birthday
December 31, 1962 (60)
Lance Reddick is an American actor best known for his roles as Detective Johnny Basil on Oz and Cedric Daniels on The Wire. He has also appeared in films like John Wick, White House Down, and The Matrix Reloaded, as well as TV shows like Fringe, Lost, and Bosch.
Lance began his career as a stage actor, performing in numerous plays across the country from New York to California. He then made his television debut in 1994, appearing in the series New York Undercover. From there, he went on to appear in a variety of shows, including Oz and The Wire, for which he won a Screen Actors Guild Award for Outstanding Performance by an Ensemble in a Drama Series in 2005.
Over the years, he has worked with many talented actors, including Denzel Washington, Keanu Reeves, and Charlize Theron. In addition to acting, Lance has also done voice-over work for video games, such as Halo 3 and Red Dead Redemption.
Reddick passed away in March 2023 at the age of 60.
RELATED: Dogs of John Wick – The Definitive Guide to The Dogs of the Films and Cast