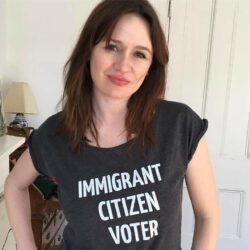 Birthday
October 6, 1971 (52)
Emily Mortimer is a British actress who has made her mark in the entertainment industry with a wide range of notable accomplishments and collaborations with other artists and celebrities. With over two decades of experience in the industry, Mortimer has established herself as a versatile and talented actress, known for her ability to portray complex and nuanced characters with ease.
Throughout her career, Mortimer has worked with some of the most prominent names in the entertainment industry. She has collaborated with directors such as Martin Scorsese, Woody Allen, and Aaron Sorkin, among others. In addition, she has acted alongside A-list actors such as Nicole Kidman, Paul Rudd, and Jim Carrey, to name a few.
Mortimer has appeared in several critically acclaimed films and TV shows, including "The Newsroom," "Hugo," "Shutter Island," and "The Bookshop." She has received widespread recognition and praise for her performances, earning several award nominations and wins, including an Emmy nomination for her role in "The Newsroom."
Apart from her acting career, Mortimer is also known for her advocacy for animals and pets. She is a dedicated supporter of animal rights and has worked closely with various animal welfare organizations. In 2019, she served as a judge for the "World Dog Awards," which celebrated the world's most remarkable and talented dogs.
Mortimer is also a published author, having written a children's book called "The Pink Hat," which celebrates the power of community and activism. The book has been praised for its inspiring message and beautiful illustrations.