On May 5th, Miley Cyrus posted a shoutout to her lost dog Floyd who passed away April 2, 2014. Today would have been his 5th birthday.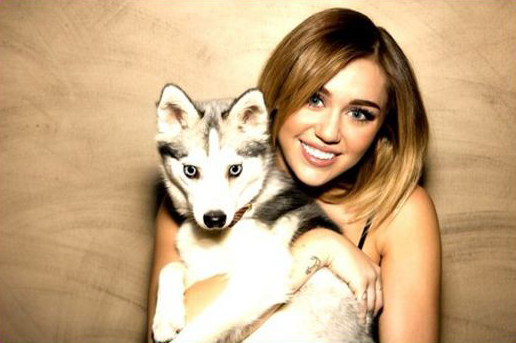 "My dearest Floyd, i am sending you so much love and happiness on this very special day…. The day you were born. Weirdly enough I woke up very sick and stuck in bed … Heart break often comes with flu like symptoms. I miss you desperately and I wish with all my heart that your 5th birthday could be spent here in bed with me…. Mommy loves loves loves you and all your baby brothers and sisters wish you a #happybirthdayfloyd"
Miley had previously posted about the tragic accident back on April 1, 2014.
"Today is the 2nd worst day of my life," the former Hannah Montana star tweeted at the time. "I don't wanna say it because I don't want it to be real… But my precious baby Floyd has passed away. I am broken."
It's always sad to lose and be reminded of lost friends. Thankfully, we have all the great memories of when we were last together.
Click here for a full list of Miley Cyrus' pets