 No Pets (Paul McGann)
Paul McGann does not have any reported pets.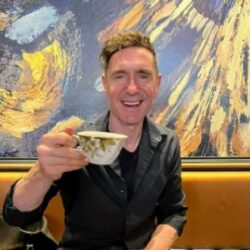 Birthday
November 14, 1959 (63)
Paul McGann is a British actor best known for his role in the film "Withnail & I" and for portraying the Eighth Doctor in the long-running science fiction series "Doctor Who."
McGann has had an expansive career that goes far beyond his iconic role in "Withnail & I" and "Doctor Who." He's portrayed memorable characters in a range of films such as "Alien 3," "The Three Musketeers," and "Queen of the Damned," while also being a recognizable face on British television in shows like "Luther" and "Holby City."
McGann has worked with an array of impressive figures in the entertainment industry. In "Alien 3," he acted alongside Sigourney Weaver, Charles Dance, and Pete Postlethwaite. In "The Three Musketeers," he shared the screen with Charlie Sheen, Kiefer Sutherland, Chris O'Donnell, and Oliver Platt. Within the realm of "Doctor Who," he's had significant interactions with Eric Roberts, Daphne Ashbrook, and Sylvester McCoy, the actor who played the Seventh Doctor. Other notable collaborations include Idris Elba on the TV series "Luther," and Jeremy Irons and Hugh Dancy in the TV film "The Prince and the Pauper."
McGann has been honored with several awards and distinctions for his work in acting. Although best known for cult classics and genre-defining roles, his talents have been recognized by institutions like the Royal Television Society, where he received a nomination for his performance in "Our Mutual Friend." In 2010, he was also honored with a SFX Award for Best Actor for his role as the Eighth Doctor in the "Doctor Who" audio dramas.