The day she rescued a dog from death row, minutes away from being put down was the day this woman's life changed forever. Candice Miller saved a Pitbull named Kilo from being euthanized at a California shelter and began her lifelong journey of rescuing dogs @roofusandkilo.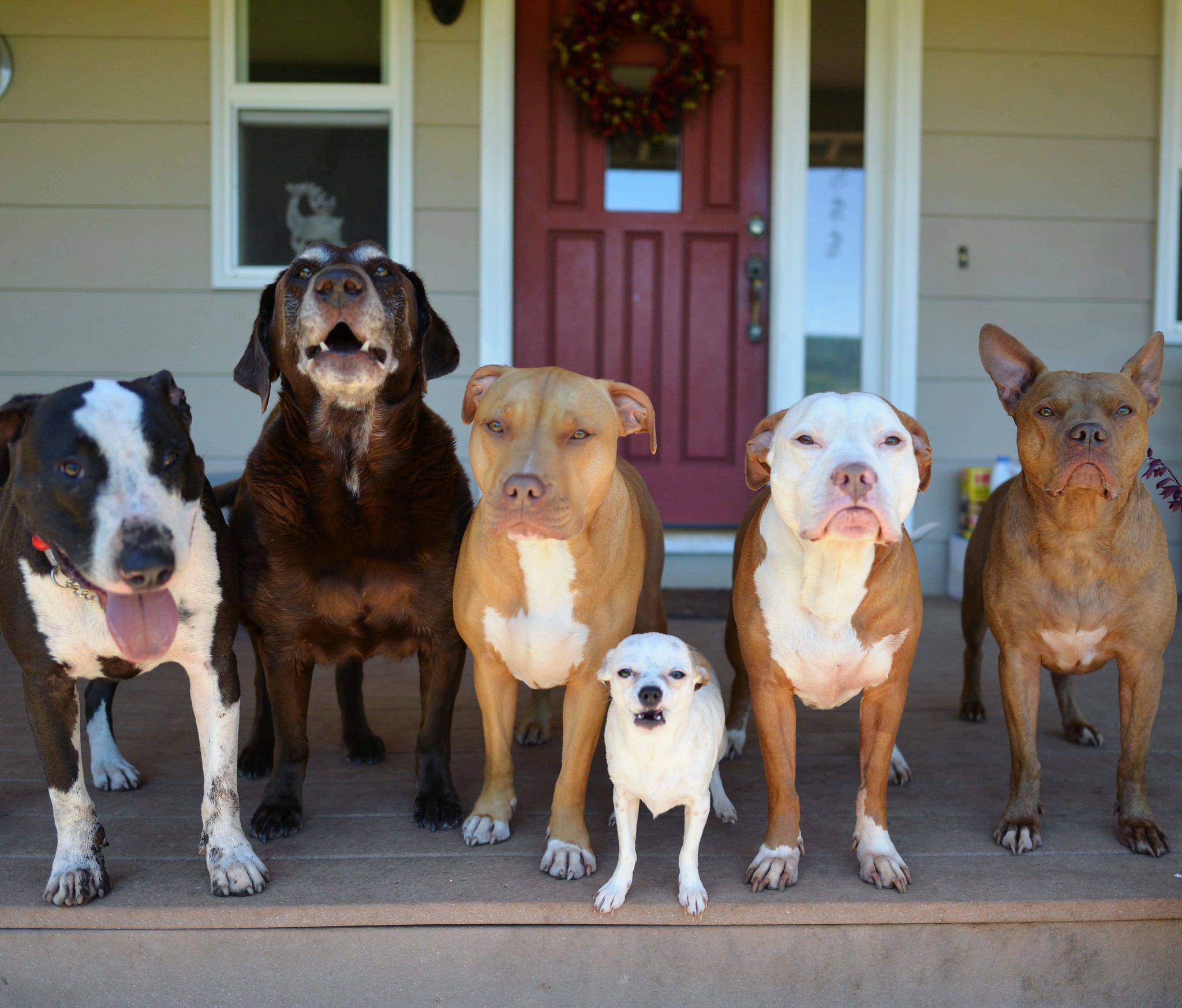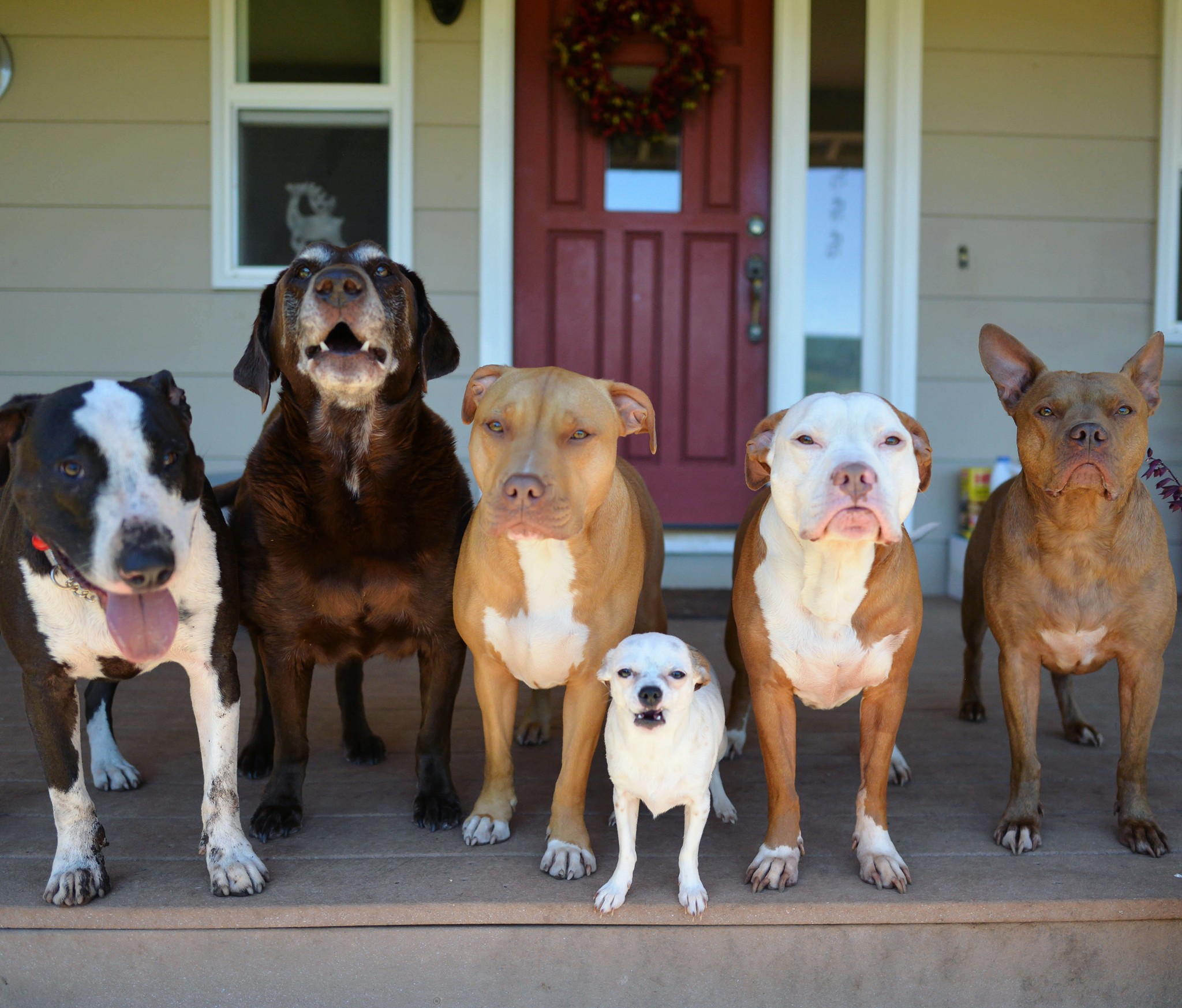 The Miller family consists of 4 humans, 7 adopted or rescued dogs, 5 chickens, 1 tortoise, and a rotating wheel of foster animals. Their story starts in California when one fateful day Candice Miller's son Miles brought home a sick pitbull puppy named Roofus. Full of misinformation from the internet and breed-specific stereotypes about pitbulls, Candice nervously welcomed the pitty into the family. Quickly, Roofus healed and let his charming personality shine through.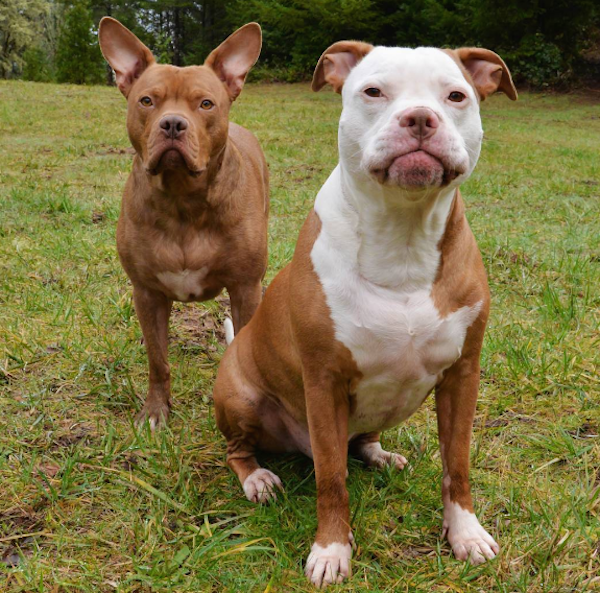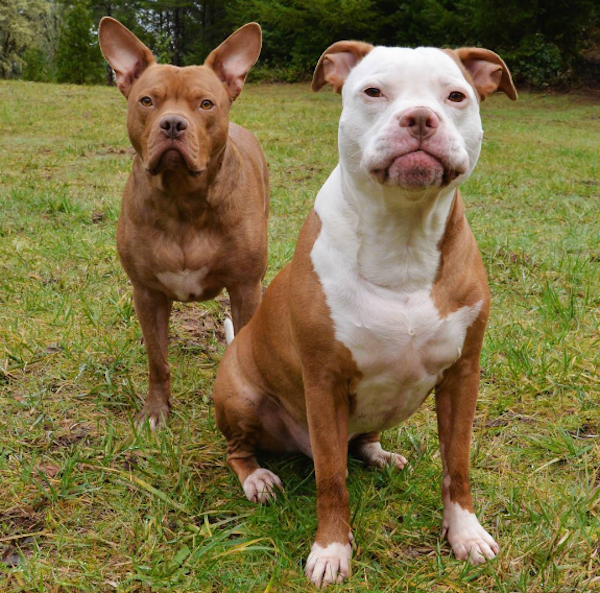 After Roofus, Candice rescued Kilo moments from being euthanized. Still living in Sacramento, California she adopted three more pitbulls including a puppy named Penny. Penny was rescued from a "scary situation". The mother dog was killing her litter of puppies, and the human owners were too overwhelmed to step in. Miller managed to save two of the five pups but had one pass away at the vet's office. The only lucky survivor was Penny, of course.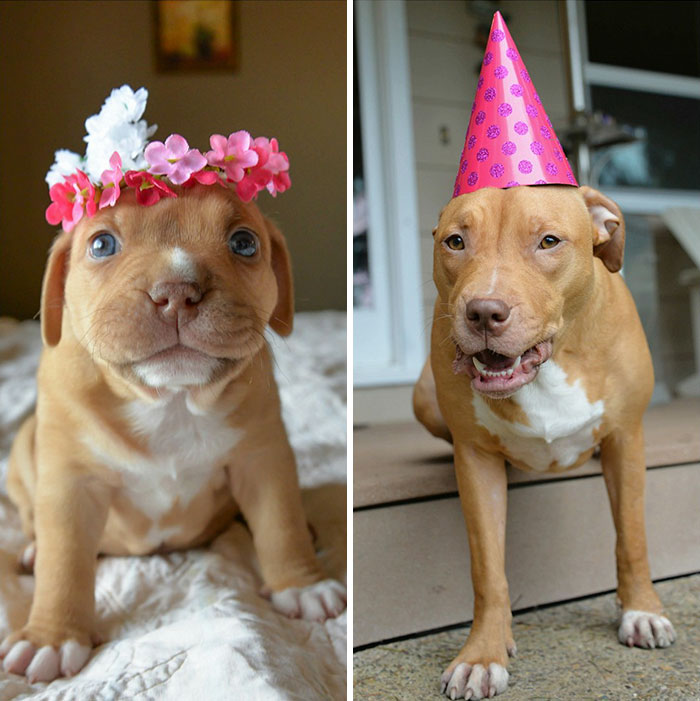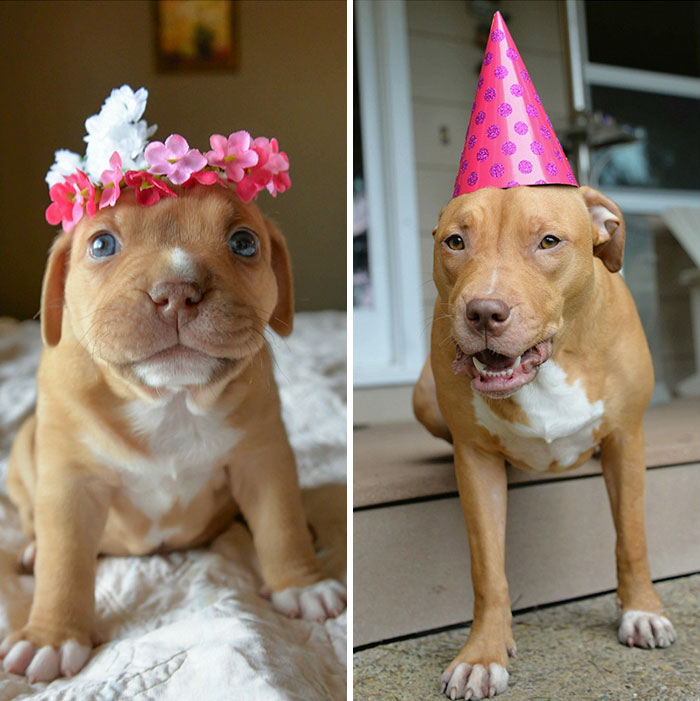 Candice now has two Chihuahua rescues in her brood of pups, Luna and Pearl. Luna was hopping around on three-and-a-half legs before she had her front, deformed leg amputated. Since she's a foster, she'll be up for adoption soon! Now, she zooms around on three chasing Pearl around the yard. The two happily steal strawberries from the garden in their spare time.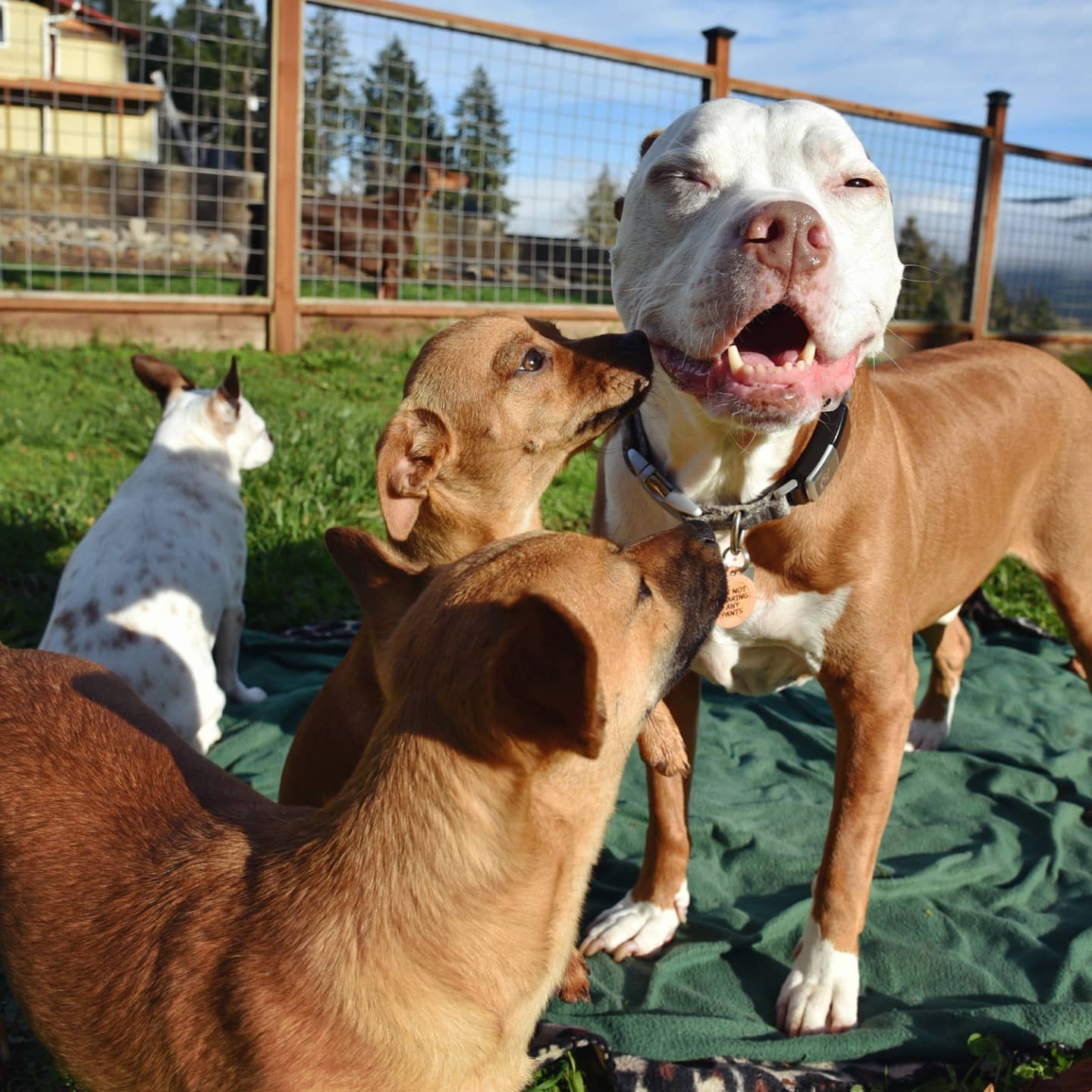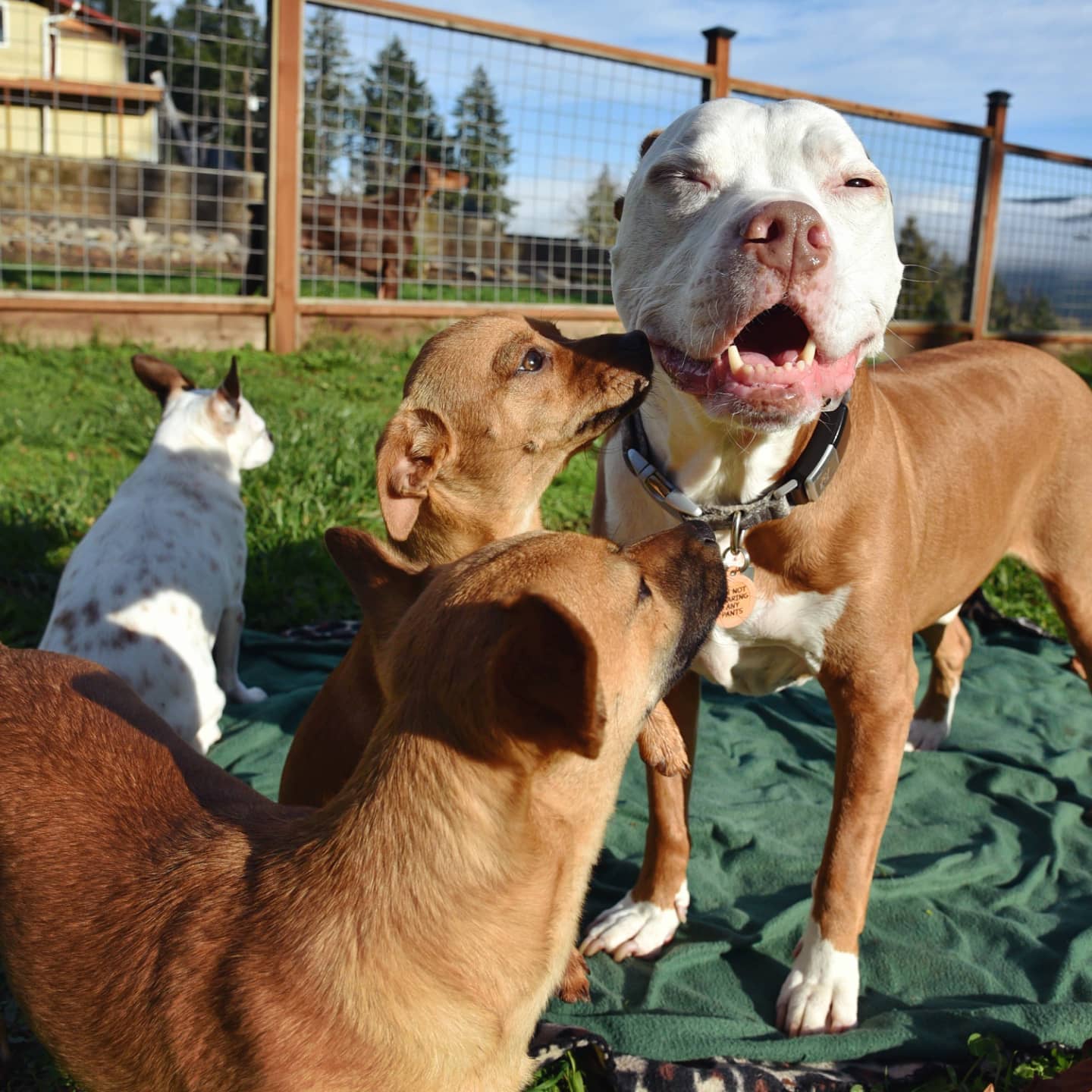 Candice moved her large fur-family to a 12-acre ranch in Eugene, Oregon so the pups could have more room to frolic. She spends her time fostering and rehabilitating dogs so they can find their furever homes, and volunteering with local rescue groups. She's a champion for the underdog, especially the misunderstood bully breeds. Follow their journey on the Instagram page, Roofusandkilo!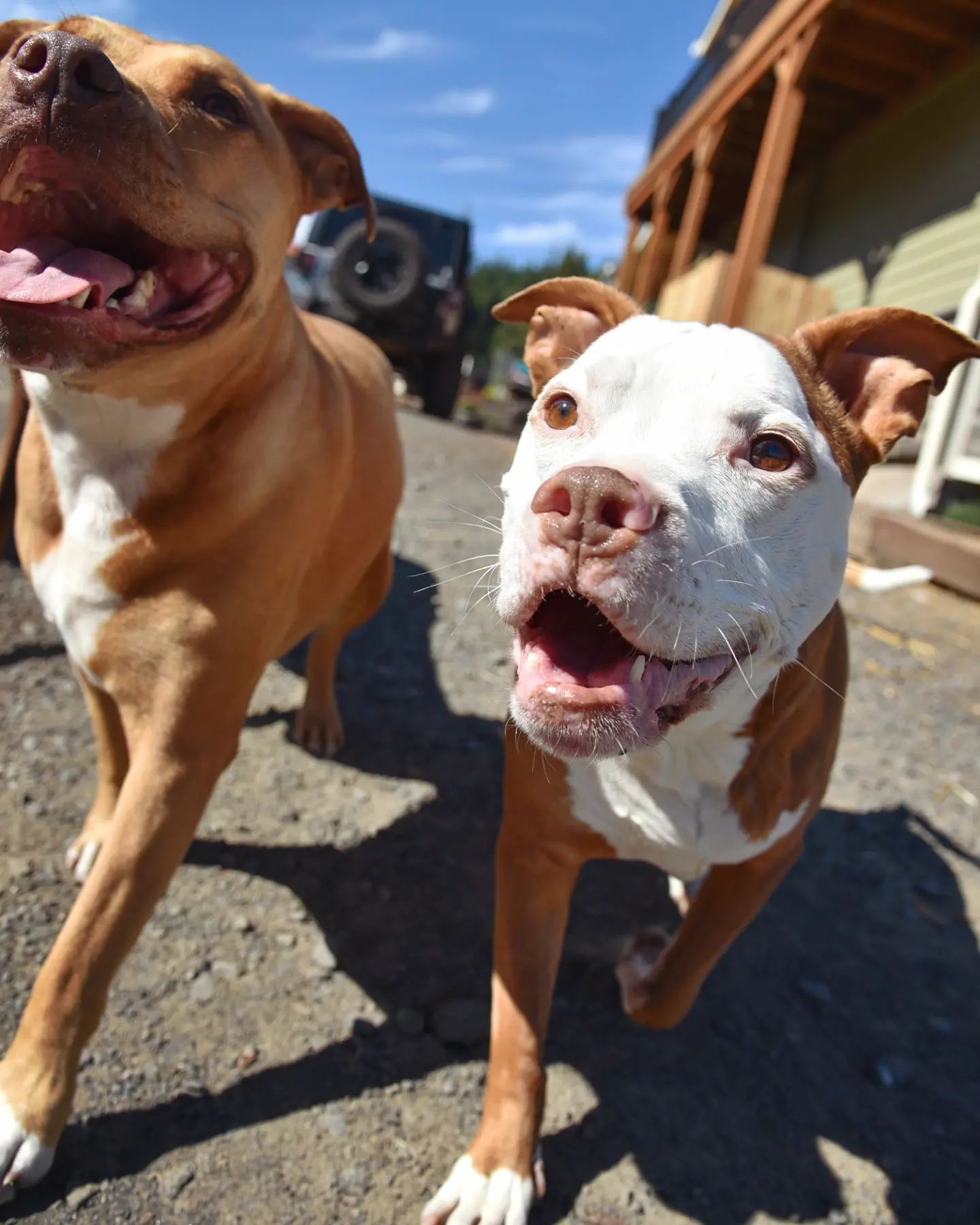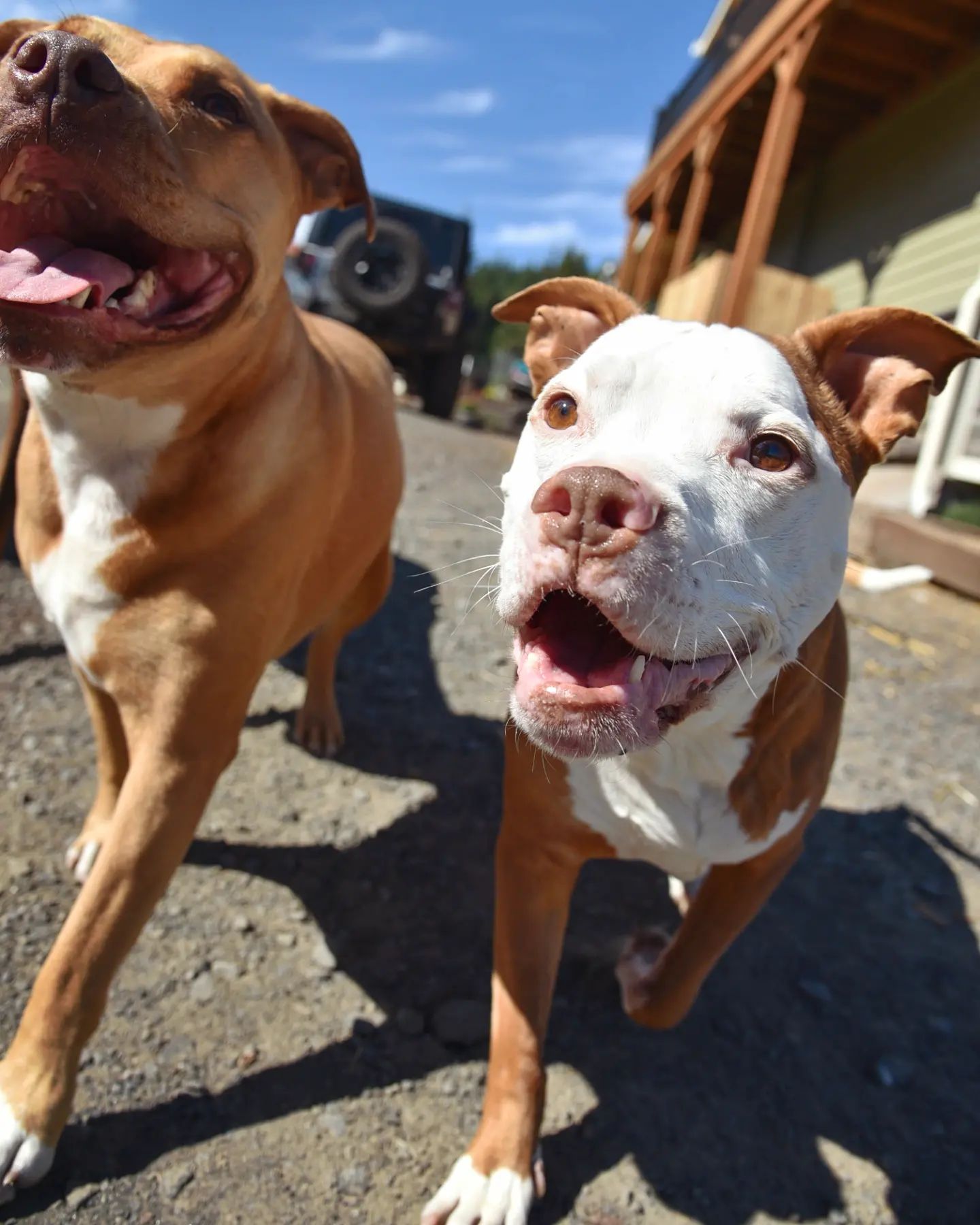 For more rescue pitty's living the good life, check out these K9 Unit pitbull rescues!