Human's have had a monopoly on the art world for too long, and one Singapore petfood company is taking a stand. Launched by Silversky and funded by Wellness Pet Food, PAW:sitive is an interactive art exhibition for pets, exclusively.
The art exhibition will have 10 different interactive art and play areas, all created by local artists. The installations are safe and pet-friendly, the artists worked alongside in-house vets and animal behaviorists to create them.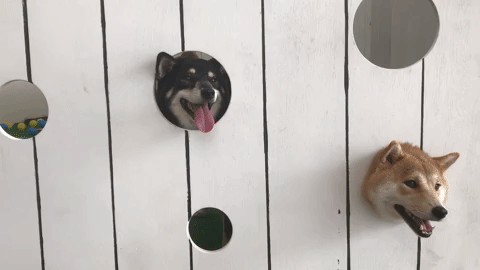 One of the dog-friendly installations is called Peek-a-Pooch. The pups stuff their heads through holes in a fence for pats and play around a room full of toys, treats, sneakers, and balls. There's a full-length mirror in the corner so your pooch can make sure they're lookin' fly af the entire time. The artists, Jes and Jalon, have also installed a speaker playing a loop of dog-friendly noises like toys squeaking to ensure a well-rounded sensory experience for your furbaby.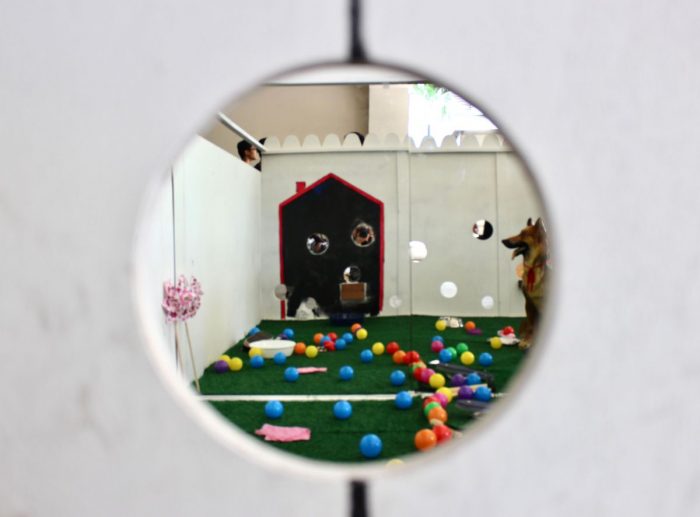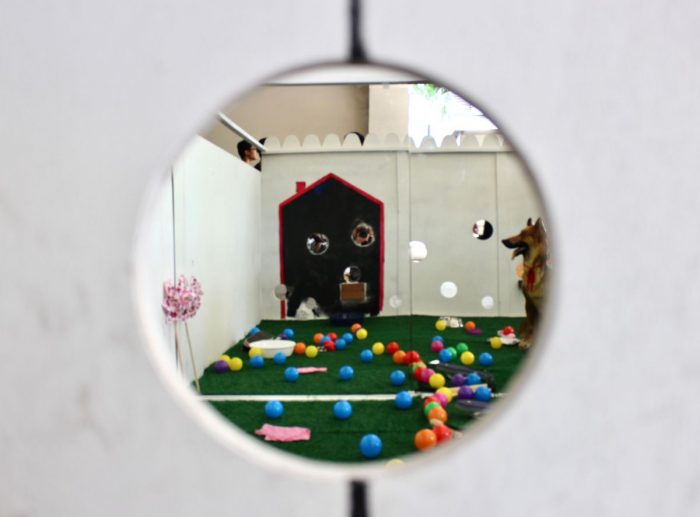 For the feline's of the art world, an exhibit called In The Cat's Belly will be on display. Artist Kelly Limerick created a massive cat structure out of yarn. The cats are encouraged to crawl through the structure's mouth and explore four differently themed rooms inside of the yarn-kitty's belly. One of the rooms is full of cat food, another catnip, the third has tons of tiny bells, and the fourth will remain a mystery until the exhibit opens. We can only assume the secrecy is an homage to the cat's natural curiosity.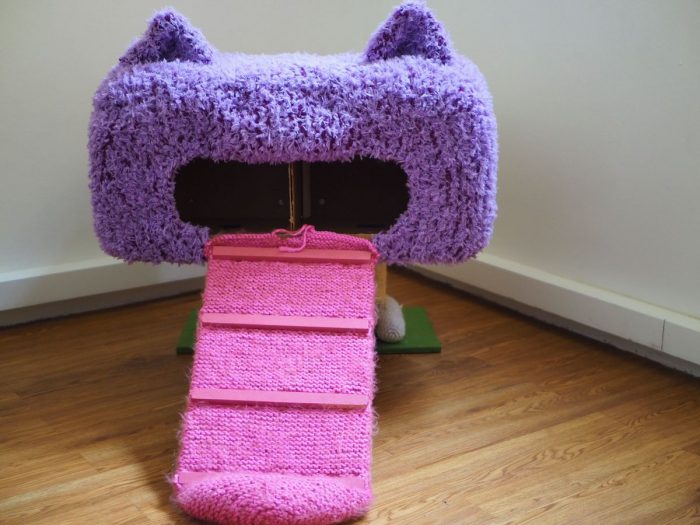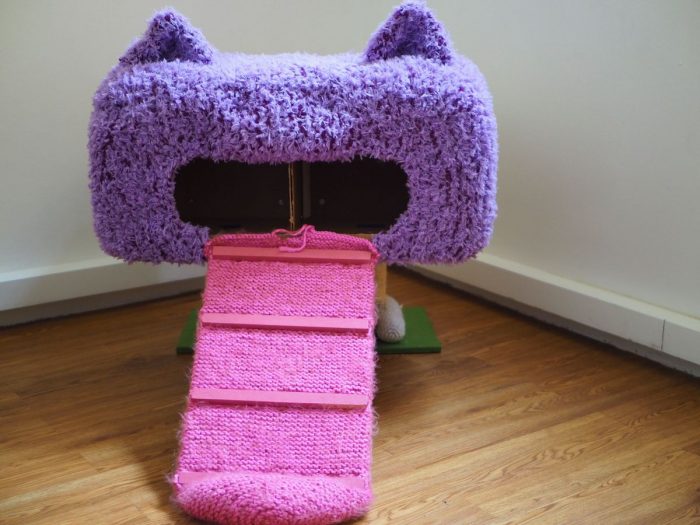 Kelly Limerick used different types of yarn for each piece of the installation, stating that she believes the cats will notice the different textures.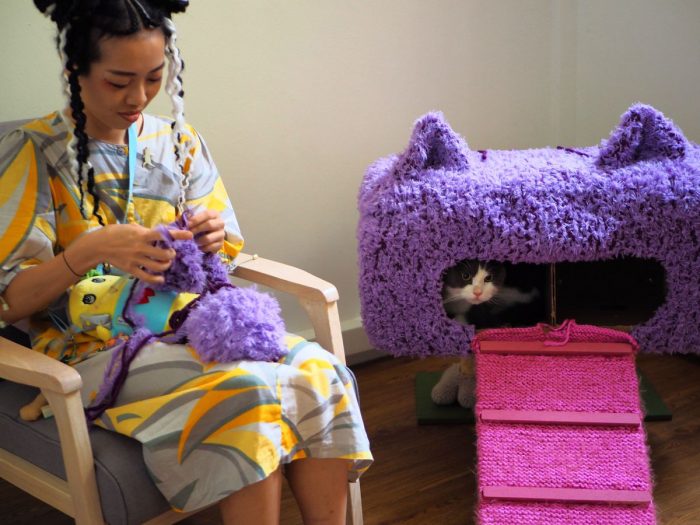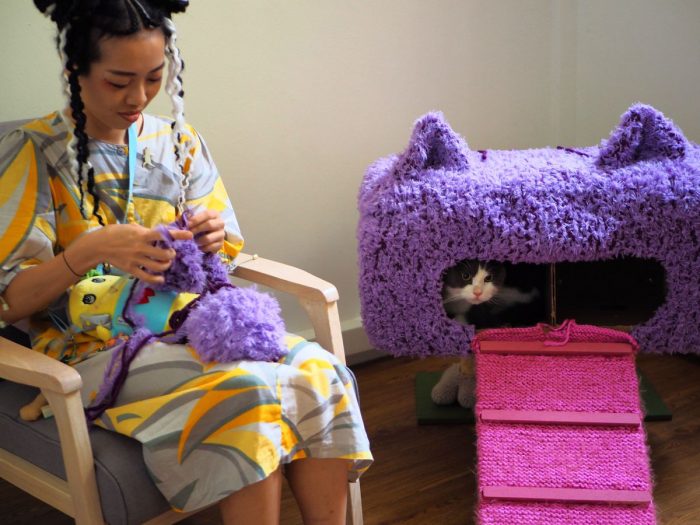 The exhibit is free to the public, you just need to sign up your fluffy one. It runs from Sept 30 to Oct 8, and is expected to sell out!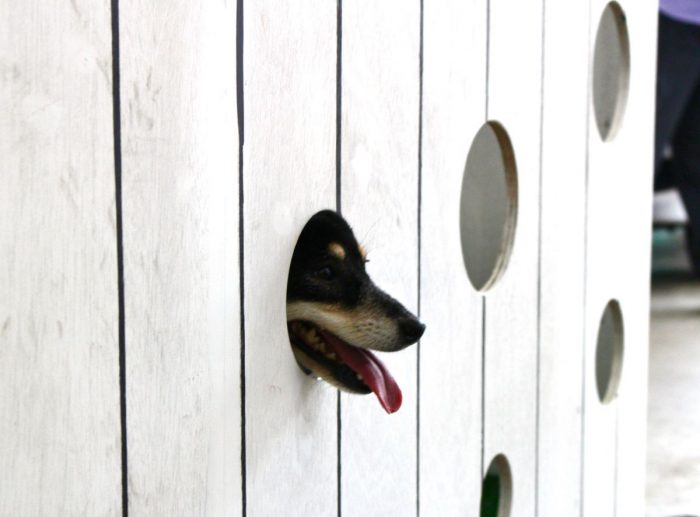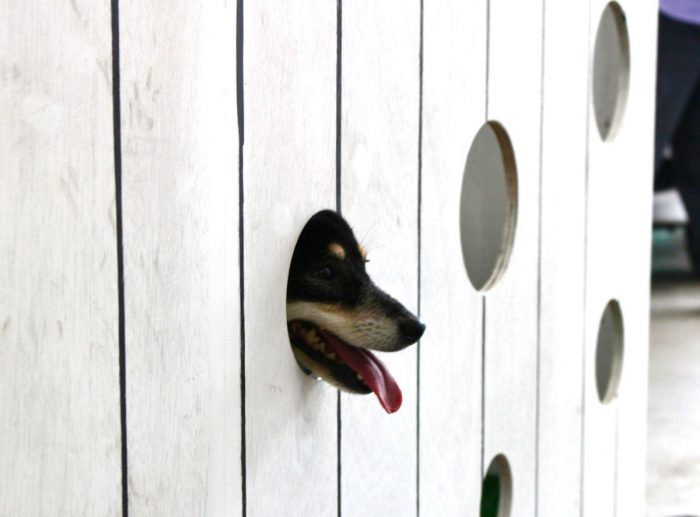 For more artistic animals, check out Pigcasso the Pig or this painting dog!