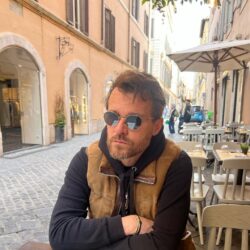 Birthday
April 27, 1976 (47)
Leoš Mareš, widely recognized in the Czech Republic, has carved out an impressive career as a television presenter, radio host, and singer.
Mareš's eclectic journey has seen him take on various roles, from hosting popular television shows to releasing successful music albums. He made his mark in the entertainment industry with his dynamic hosting of "Czech Nightingale," a nationwide music poll. His charismatic presence on the show helped it gain considerable popularity. However, it's his radio career that truly sets him apart. As the host of the popular morning radio show "Souhrn" on Evropa 2, he showcases his knack for engaging storytelling and witty humor. His talent extends to the music realm as well, with several hit albums like 'Mareš a Maruška' and 'Leoš Mareš a přátelé' gaining critical and commercial success.
Throughout his journey, Leoš has collaborated with a bevy of talented individuals. Singers such as Ewa Farna, Michal David, and Karel Gott have added depth to his music projects. His co-hosting stint on "StarDance" with Tereza Kostková introduced a unique camaraderie on screen. Furthermore, collaborations with celebrities like Jakub Prachař, Jitka Čvančarová, Martin Dejdar, and Lucie Vondráčková on various television shows added more layers to his rich career. Additionally, his associations with influential figures like Jaromir Soukup, Iveta Bartošová, and Filip Renč have played pivotal roles in shaping his trajectory in the Czech entertainment industry.
In recognition of his work, Mareš has been awarded numerous times. Among his notable achievements are the 'TýTý Award' for the most popular radio host, an honor he's won multiple times, affirming his enduring appeal. He has also been recognized by the 'Czech Nightingale Awards.'