 No Pets (Luke Pasqualino)
Luke Pasqualino does not have any reported pets.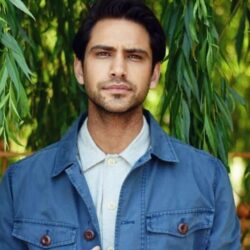 Birthday
February 19, 1990 (33)
Luke Pasqualino is a British actor. He is known for playing Freddie McClair in the television series Skins and d'Artagnan in the television series The Musketeers. Luke had an appearance in the Snowpiercer (2013) thriller after recurring roles in Battlestar Galactica: Blood & Chrome. In 2021, he played David Kostyk in the Netflix series Shadow and Bone.
Pasqualino's work in film and television showcases a breadth of roles that touch on various genres. Beyond "Skins" and "The Musketeers," he appeared in the military drama "Our Girl," where he played Special Forces Officer Elvis Harte. In film, he starred in "Snowpiercer," a post-apocalyptic sci-fi thriller.
Pasqualino has had the opportunity to work with a range of talents in the entertainment industry. He co-starred with Kaya Scodelario, Jack O'Connell, and Nicholas Hoult in "Skins." In "The Musketeers," he worked alongside Tom Burke, Santiago Cabrera, Howard Charles, and Peter Capaldi. The military drama "Our Girl" saw him acting with Michelle Keegan and Ben Aldridge. In "Snatch," a crime comedy-drama series, he shared the screen with Rupert Grint and Ed Westwick. He also had a role in the film "Love Bite" where he collaborated with Jessica Szohr and Ed Speleers.
Pasqualino has not been heavily decorated with awards, but his performances have been consistently well-received, earning him a cult following especially for his role in "Skins." His work in "The Musketeers" was celebrated for adding a youthful yet complex dimension to the character of d'Artagnan, resonating with both new and longstanding fans of Alexandre Dumas' work.