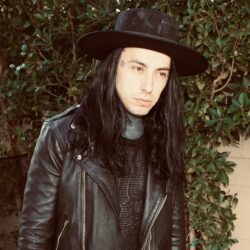 Birthday
December 15, 1983 (39)
Ronnie Radke is a singer, songwriter, and musician best known as the founder and lead vocalist of the American rock band, Falling in Reverse. He was born in Las Vegas, Nevada, and has been active in the music industry since the mid-2000s.
Ronnie Radke has had several notable roles in his career, including as the former frontman of the post-hardcore band, Escape the Fate. He founded Falling in Reverse in 2008, and the band has released several successful albums, including "The Drug in Me Is You" and "Fashionably Late." Radke has also made appearances on popular television shows such as "Jimmy Kimmel Live!" and "Conan."
One of the milestones in Ronnie Radke's career was the release of Falling in Reverse's fourth studio album, "Coming Home," in 2017. The album showcased a more mature sound and included collaborations with several prominent artists, including Corey Taylor from Slipknot and Tyler Carter from Issues. The album received critical acclaim and debuted at number 16 on the US Billboard 200.
Throughout his career, Ronnie Radke has collaborated with several high-profile artists and celebrities. He has worked with Machine Gun Kelly, Deuce, and Travis Barker, among others. These collaborations have helped to increase his exposure and solidify his position in the music industry. In addition, Ronnie Radke has also worked with several charities and non-profit organizations, including the Make-A-Wish Foundation and the MusiCares Foundation.