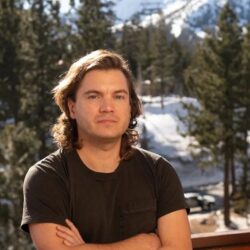 Birthday
March 13, 1985 (38)
Emile Hirsch, an American actor, rose to prominence with his breakout role in the drama film "Into the Wild" directed by Sean Penn.
Hirsch has enjoyed a broad and diverse filmography that extends over two decades. His first significant role was in the 2002 drama "The Dangerous Lives of Altar Boys," where he portrayed Francis Doyle, followed by a well-received performance in "The Emperor's Club." However, it was his remarkable portrayal of Chris McCandless in Sean Penn's adaptation of Jon Krakauer's novel "Into the Wild" in 2007 that propelled him to the limelight. This riveting performance was followed by other unforgettable roles in films such as "Milk," "Speed Racer," and the Quentin Tarantino's star-studded "Once Upon a Time in Hollywood."
Throughout his career, Hirsch has collaborated with a number of prestigious actors and directors. His work with Sean Penn on "Into the Wild" yielded a gripping and memorable performance. He starred alongside heavyweights such as Christina Ricci in "Speed Racer," and Josh Brolin and Sean Penn again in the biographical film "Milk." Notably, in Quentin Tarantino's "Once Upon a Time in Hollywood," Hirsch shared screen space with a host of eminent actors including Leonardo DiCaprio, Brad Pitt, Margot Robbie, and Al Pacino.
Hirsch's performances have often attracted commendation and recognition. His portrayal of Chris McCandless in "Into the Wild" earned him a nomination for Best Actor at the Screen Actors Guild Awards, which underlines the quality of his performance in this role. Meanwhile, for his supporting role in "Milk," a biopic about gay rights activist Harvey Milk, Hirsch received a nomination for Best Cast at the Critics' Choice Movie Awards.