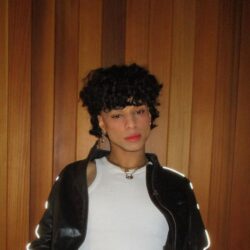 Birthday
July 22, 1998 (25)
Larray is an American YouTuber, singer, and internet personality, best known for his comedic sketches and original songs that have won the hearts of millions online.
With over 25 million subscribers on YouTube as of 2021, Larray has made a name for himself with his hilarious parodies, makeup tutorials, and vlogs. His rap songs "First Place" and "Last Place" went viral, attracting millions of views within just days of their releases.
One of the key ingredients of Larray's widespread appeal has been his collaborations with other well-known artists and celebrities. He has worked closely with James Charles, Dixie D'Amelio, Charli D'Amelio, and Noah Beck. But that's not all; Larray has also teamed up with the likes of Shane Dawson, Jeffree Star, Tana Mongeau, Trisha Paytas, David Dobrik, and Emma Chamberlain.
Larray has certainly not gone unnoticed in the world of digital awards and recognition. He took home the 2020 Streamy Award for "Best Comedy Creator," making a firm statement about his position as a leading comedic voice online. Additionally, he was nominated for "YouTuber of the Year" at the 12th Annual Shorty Awards.