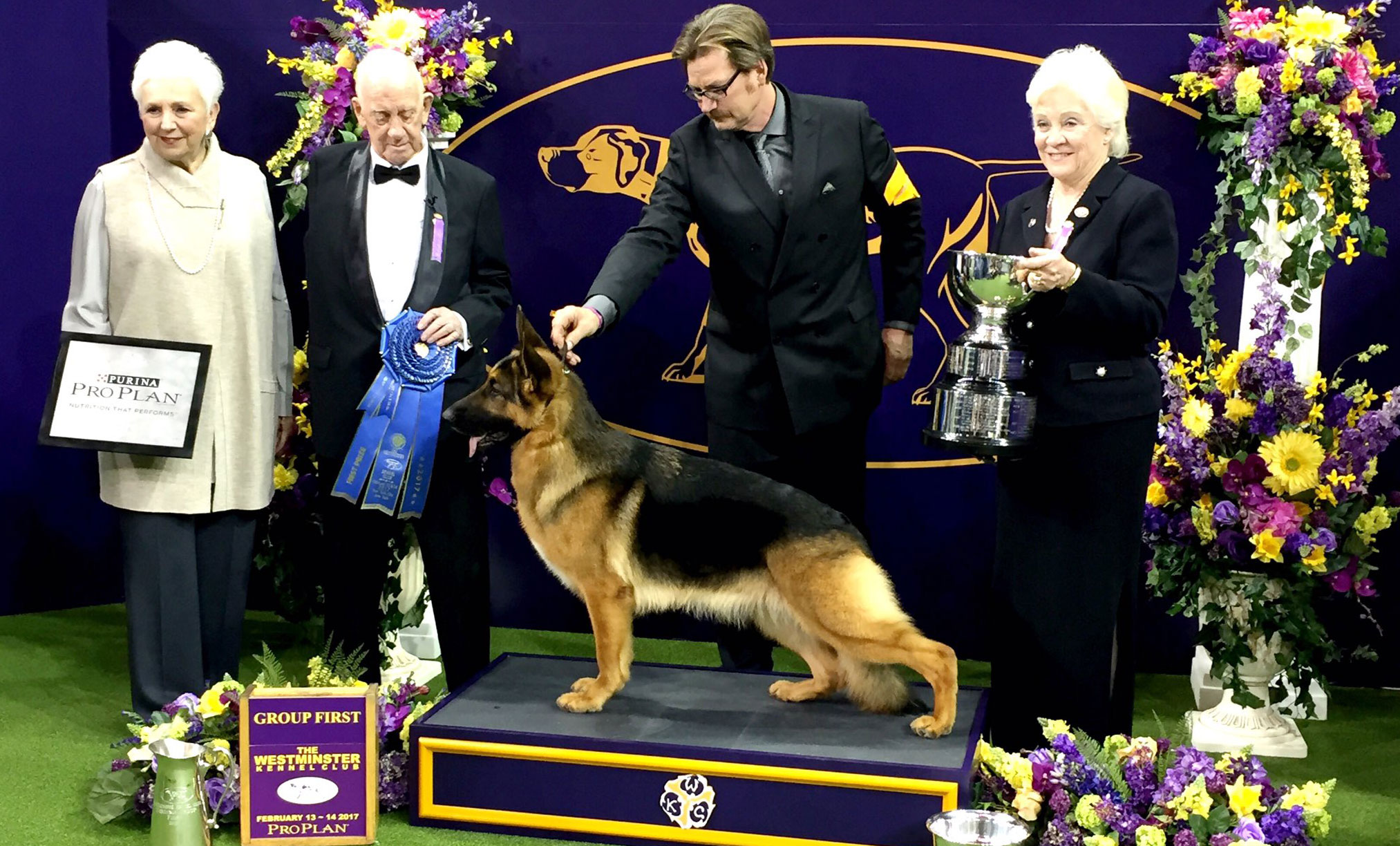 The results of the 2017 Westminster Kennel Club Dog Show are in! Over 2,800 dogs enter the ring, but only one is crowned "Best in Show". There are 7 main breed category winners, along with the Masters Obedience Championship and the Masters Agility Championship. Rumor, a German Shepherd, won both the "Best in Show" and the Herding Group category. Check him out the rest of the proud winners below:
Best in Show
Lockenhaus Rumor Has It V Kenlyn – German Shepherd
Terrier Group
Taliesin Twice as Nice – Norfolk Terrier
Working Group
Mephisto's Speak Of The Devil – Boxer
Sporting Group
Vermilion's Sea Breeze
Non-Sporting Group
Danfour Avalon As If – Minature Poodle
Herding Group
Lockenhaus Rumor Has It V Kenlyn – German Shepherd
Toy Group
Pequest Pickwick – Pekingese
Hound Group
Vin-Melca's Daggardwood Delight
Master Obedience Championship
Rhumbline's Once in A Blue Moon – Labrador Retriever
Masters Agility Championship
Trick – Border Collie
Which doggie was your favorite? Let us know in the comments below!
2017 was also a controversial year for the 140-year old dog show because it was the first year they included cats.