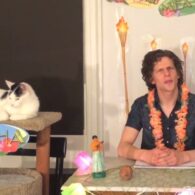 Mr. Trunkles
Cat daddy Jesse Eisenberg and one of his cats named Mr. Trunkles appeared in a video for the New Yorker Festival in 2014. The festival hosted a debate on if dogs or cats are superior. Obviously on "Team Cats", Eisenberg couldn't attend so he made this video, where he claimed he couldn't be there in person because he was on vacation in Hawaii with Mr. Trunkles.
In the video, Eisenberg said, "I've always just had cats as companions, which is what Mr. Trunkles is. He is my cat companion. He's so great. And he's also my best friend. I know. I know, it's totally corny to say that, my cat's my best friend. But in my case I think it's actually true, you know."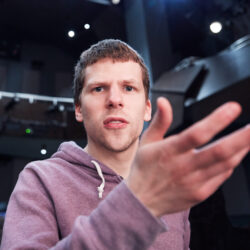 Birthday
October 5, 1983 (39)
New York City
Jesse Eisenberg is an American actor, playwright, and author. He was born in New York City and grew up in East Brunswick, New Jersey. Eisenberg began acting in school plays at a young age and went on to study at The New School in New York City. He made his film debut in the late 1990s and rose to prominence in the mid-2000s with his roles in films such as "The Squid and the Whale" and "Adventureland." Eisenberg is perhaps best known for his portrayal of Mark Zuckerberg in the 2010 film "The Social Network," for which he received critical acclaim and an Academy Award nomination for Best Actor. In addition to his acting work, Eisenberg is also an accomplished writer, having published a collection of short stories and several plays.