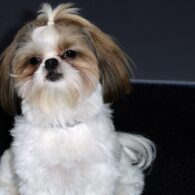 Bonny - Seven Psychopaths Shih Tzu Stunt (Dog)
Woody Harrelson and the team from the film Seven Psychopaths posted "lost dog" posters around Hollywood with NSFW content as part of a promotion for the upcoming film. The poster reached the media which quickly led to people asking, "did Woody get his dog stolen!?". It was later announced as a Hollywood stunt to promote the upcoming film after numerous publications picked it up as real. Bonny, the shih tzu, was safe and at home during the promotion.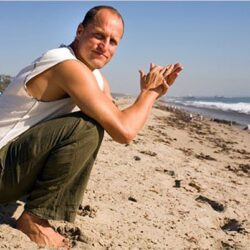 Birthday
July 23, 1961 (62)
Woody Harrelson is an American actor and playwright. He has a long career of success, awards, and nominations including a Primetime Emmy Award. He has also been nominated for three Academy Awards and four Golden Globe Awards. Harrelson gained popularity for his role as the bartender, Woody Boyd, on the NBC sitcom Cheers (1985–1993), for which he won a Primetime Emmy Award for Outstanding Supporting Actor in a Comedy Series from a total of five nominations. His first notable film roles include White Men Can't Jump (1992) with Wesley Snipes and Natural Born Killers (1994) with Juliette Lewis, Robert Downey Jr., and Tommy Lee Jones.
He has received three Academy Award nominations: Best Actor for The People vs. Larry Flynt (1996) and Best Supporting Actor for The Messenger (2009), and for Three Billboards Outside Ebbing, Missouri (2017). He was also nominated for a Primetime Emmy Award for Outstanding Lead Actor in a Drama Series for his role as Marty Hart in the first season of the crime anthology series True Detective, which also starred Matthew McConaughey and Alexandria Daddario. Harrelson also portrays Marvel Comics character Cletus Kasady/Carnage in Sony's Spider-Man Universe first appearing in the mid-credits scene of Venom (2018) and then as the primary antagonist in the sequel Venom: Let There Be Carnage (2021), playing opposite Tom Hardy.