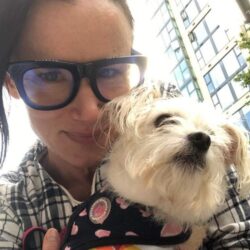 Birthday
June 21, 1973 (49)
Juliette Lewis is an American actress, singer, and songwriter. Born in Los Angeles, California, Lewis began her acting career in the late 1980s and quickly gained attention for her raw, intense performances in films such as Martin Scorsese's "Cape Fear" (1991) with Robert De Niro, Nick Nolte, and Jessica Lange, and Oliver Stone's "Natural Born Killers" (1994) with Woody Harrelson, Robert Downey Jr., and Tommy Lee Jones.
Most recently, she's known for her roles in "Welcome to Chippendales" (2022) with Kumail Nanjiani and Murray Bartlett and "Yellowjackets" with Melanie Lynskey, Christina Ricci, and Ella Purnell.
Lewis' early success on the big screen paved the way for a thriving acting career that has spanned several decades. She has worked with a number of notable directors and actors, including Woody Allen in "Husbands and Wives" (1992), and Brad Pitt in "Kalifornia" (1993)/ Lewis has also worked with influential independent filmmakers, such as Quentin Tarantino in "From Dusk Till Dawn" (1996) and "Kill Bill: Vol. 1" (2003) and Gus Van Sant in "Even Cowgirls Get the Blues" (1993) and "To Die For" (1995).
In addition to her acting work, Lewis has pursued a successful music career, releasing several albums as the lead singer of the rock band Juliette and the Licks. The band has toured extensively and has shared the stage with a variety of notable musicians, including Iggy Pop, Queens of the Stone Age, and Foo Fighters.
Lewis has also dabbled in other creative endeavors, such as fashion design and writing. In 2015, she launched a clothing line called "Lewis," which featured a collection of vintage-inspired pieces. She has also written for various publications, including a column for The Huffington Post.