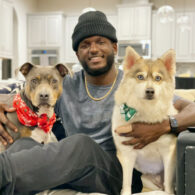 Ghost and Ziggy (Dog)
Chris Godwin and his wife Mariah Godwin have two dogs named Ghost and Ziggy. In 2023, the family engaged in the "Shelter Draft 2023," a campaign aimed at promoting pet adoption. Football athlete Chris Godwin, who shares his home with Ziggy and Ghost, teamed up with Hill's Pet Nutrition and Greater Good Charities to aid pets in finding their forever homes through this "draft."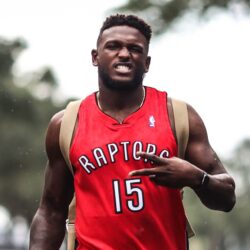 Birthday
February 27, 1996 (27)
Chris Godwin is recognized for his sterling performance as a wide receiver, marking his presence in the National Football League (NFL) with the Tampa Bay Buccaneers. His journey to prominence began with the 2017 NFL Draft, where he was selected as the 84th overall pick in the third round. This selection followed an impressive college football stint at Penn State, which laid a robust foundation for his professional career.
Godwin's career trajectory witnessed a notable surge during the 2019 season, where he amassed 1,333 receiving yards and nine touchdowns. His prowess on the field significantly contributed to the Buccaneers' offensive firepower, earning him a Pro Bowl selection the same year. His performances didn't just stop at regular-season games; he showcased a knack for elevating his game during high-pressure situations, notably in the 2020 postseason, aiding the Buccaneers in clinching Super Bowl LV.
Godwin has shared the field with numerous esteemed athletes, helping to foster a competitive and synergistic environment within the Buccaneers' ranks. Athletes including Tom Brady, Mike Evans, Antonio Brown, Rob Gronkowski, Leonard Fournette, Lavonte David, Ndamukong Suh, Jason Pierre-Paul, Devin White, and Shaquil Barrett, have been instrumental figures alongside Godwin, creating a blend of experience, skill, and youthful energy that has been pivotal for the team's success.
Chris Godwin's 2019 Pro Bowl selection stands as a testament to his exceptional skill and contribution to the sport. Additionally, being a part of the Super Bowl LV champion team not only etched his name in the annals of NFL history but also illustrated the culmination of tireless effort, dedication, and an unyielding spirit to achieve greatness on the football turf.