 Higgins (Dog)
Payton Ackerman once revealed on Twitter that she had a dog named Higgins during a trivia moment. Wizard and Topaz (Cat)
Payton Ackerman also shared that she has two cats named Wizard and Topaz in a conversation with one of her fans on Twitter.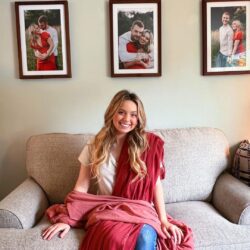 Birthday
August 24, 1997 (26)
Payton Ackerman is an American professional dancer and actress, notable for her involvement in the reality show 'Dance Moms' during its second season​​.
Ackerman's initial recognition came from her participation in 'Dance Moms,' where she joined the Abbey Lee Dance Company (ALDC) at the age of 10, and the show at 14. However, her journey on the show was tumultuous, largely due to her height, which often drew criticism from Abby Lee Miller, the show's leading teacher. Despite the adversities, Ackerman showcased her remarkable hip-hop dancing skills throughout her tenure on the show. The portrayal of her as a spoilt brat on the show was later revealed to be a crafted narrative for reality TV, which did not deter her passion for dancing​​.
Post 'Dance Moms', Ackerman's career took a different trajectory. She returned to ALDC as a teacher in 2015, crediting Miller for being a significant influence in her dancing career. Eventually, she moved to Los Angeles to pursue dancing professionally, specifically hip-hop. Some of her credits include dancing at notable institutions like Dance It Out, Millennium Dance Complex, and Playground L.A​​.
Ackerman starred in HBO Max's "The Fallout" and engaged in a makeup collaboration with billion-dollar cosmetics brand Morphe. Additionally, she secured brand deals with Kate Spade and Fabletics​.