 No Pets (Duncan Sheik)
Duncan Sheik does not have any reported pets.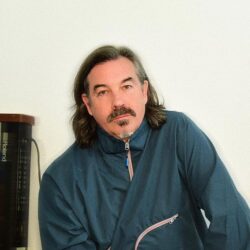 Birthday
November 18, 1969 (54)
Duncan Sheik is an American singer-songwriter and composer, widely recognized for his 1996 debut single "Barely Breathing."
Sheik's career took a significant turn with his self-titled debut album, which included the hit song "Barely Breathing," holding a record for 55 weeks on the Billboard Hot 100. His journey in the music industry is marked by a series of albums, each showcasing his evolving style, from the electronica-infused "Daylight" to the introspective "White Limousine." His foray into the world of theater was marked by his work on the musical "Spring Awakening," which broadened his artistic reach.
Notable collaborations include working with playwright Steven Sater on "Spring Awakening," teaming up with singer-songwriter Holly Brook (now known as Skylar Grey) on "Half-Life," and joining forces with David Poe for the song "The Winds That Blow." His work with poet and performance artist Laurie Anderson, singer-songwriter Rachael Yamagata, and musician David Sylvian further exemplifies his collaborative spirit. Additionally, Sheik has worked with artists like Howard Jones, Jonatha Brooke, and Patty Griffin, each collaboration adding a unique dimension to his career.
Sheik's career is adorned with several awards and distinctions, a testament to his impact in both music and theater. His most notable achievement is the Tony Awards for Best Original Score and Best Orchestrations for "Spring Awakening," a groundbreaking musical that resonated with audiences and critics alike. He also received a Grammy Award nomination for Best Musical Show Album for the same.