Cha Cha
Cha Cha is the jack russell most close to Mariah and most like her. They're so alike that after Mariah had twins, Cha also had a pair of puppies with Jill E Beans and Squeak E Beans. When she had twins with Cannon, he built a big dog house for all of them to live outside their mansion. Mariah gave Cha Cha her name while she was still high from a visit to the dentist.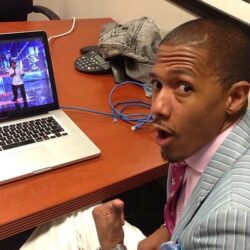 Birthday
October 17, 1980 (42)
Nicholas Scott Cannon is an American TV personality, actor, comedian and rapper. He started his on-screen career as a teen in the sketch comedy show All That. He became a well-known presence soon after by hosting The Nick Cannon Show, followed by Wild 'N Out. He is most famous for hosting America's Got Talent from the fourth season (2009) until today, which also features Simon Cowell, Howard Stern, Howie Mandel, Mel B and Heidi Klum as judges.
In early 2017, Nick Cannon quit the show, saying that executives threatened to fire him over jokes he made about the show. Steve Harvey has be said to take over as host. He is is also known for marrying Mariah Carey in 2008, followed by a lengthy and public divorce starting in 2014. While their net worths were left out due to a prenuptial agreement, their divorce led to a custody dispute over their eight dogs.