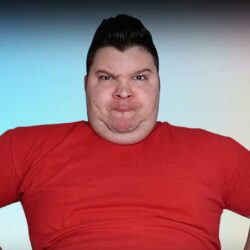 Birthday
May 19, 1992 (31)
Nicholas Perry, known as Nikocado Avocado, is an American YouTuber and social media personality primarily known for his mukbang videos, where he consumes large amounts of food while interacting with his audience.
Though not a film or television star, Nikocado Avocado has found fame and a large following through his content on YouTube, where his channel has amassed millions of subscribers and hundreds of millions of views. His content primarily focuses on the mukbang genre, which originated in South Korea, featuring him eating copious amounts of food while conversing with his viewers. This unique approach to food along with his dramatic outbreaks have attracted a dedicated following.
Nikocado Avocado has crossed paths with a diverse set of individuals across multiple platforms. For instance, he's collaborated with Trisha Paytas, another prominent YouTuber, on multiple occasions. His joint videos with Stephanie Soo and Zach Choi, other mukbang content creator, have also drawn some controversy. Other notable names include Honey Eats, Veronica Wang, BeLove, SSSniperWolf, Eric The Electric, Keemi, and HyuneeEats.