 No Pets (DD Osama)
DD Osama does not have any reported pets.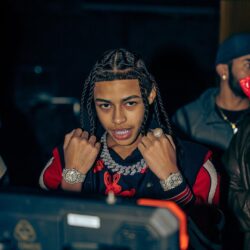 Birthday
November 29, 2006 (17)
David DeShaun Reyes, professionally known as DD Osama, is an American rapper rooted in New York City's vibrant music scene.
Emerging in 2021 with his first song "Aftermath," DD Osama initially collaborated with his brother Ethan Reyes, also known as Notti Osama, and fellow rapper Blockwork. The artist began making waves in the industry around June 2022. His music took a transformative turn with the tragic loss of his brother Notti Osama in July 2022. The tragedy fueled a spike in the popularity of their song "Dead Opps" and inspired a new track, "E4N" (Everything 4 Notti). His discography expanded significantly by May 2023, featuring his mixtape "Here 2 Stay," released under the labels Alamo and SME, available for digital download and streaming.
DD Osama's collaborations have been both extensive and eclectic, working with a range of artists across the hip-hop spectrum. Notably, his collaborations have included New York-based rapper SugarHill DDot, Chicago's Lil Zay Osama, as well as industry heavy-hitters like Lil Baby, Lil Durk, Rylo Rodriguez, and Coi Leray. His network further expanded with his work alongside fellow New York rapper Lil Mabu on the single "Throw," and most recently, a collaboration on the song "Upnow" with Coi Leray in February 2023. DD Osama is also affiliated with the gang OY (Original Youngins), and often references his set in his music.
The rapper has also had his share of time under the spotlight, notably going on tour titled "Sorry for the Drought" with Lil Durk in July 2023.