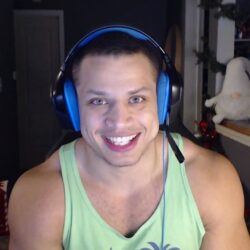 Birthday
March 7, 1995 (28)
Tyler1, known off-screen as Tyler Steinkamp, is a widely recognized American internet personality and streamer, most prominently associated with the massively popular online game League of Legends.
Since his first stream, Tyler1 has consistently held a unique place within the online gaming landscape, specifically for his dedication to, and skill within, the popular MOBA (multiplayer online battle arena) game League of Legends. Known for his prowess with the in-game character Draven, Tyler1's streams began to gain traction due to his high-octane style of gameplay and his vibrant on-screen personality. Despite facing a temporary ban from the game due to his early aggressive behavior, he made an impressive return, embodying the essence of reform. His return to the League of Legends community was marked by the event titled "The Unban of Tyler1," which garnered over 300,000 concurrent viewers.
Tyler1's collaborative efforts have been an integral part of his rising profile. Among the myriad of individuals he has collaborated with, notable personalities include fellow streamers Michael 'Imaqtpie' Santana, Yiliang 'Doublelift' Peng, and William 'Scarra' Li. Tyler1 has also engaged in friendly competition with fellow streamers such as Macaiyla, GreekGodX, and Trick2g, amongst others. He has often partnered with other esports personalities such as Sodapoppin, Summit1g, and xQc during various online gaming events. His collaboration with Riot Games, the developers of League of Legends, for the hosting of the Tyler1 Championship Series, further underscores his impact on the gaming community.
Over the years, Tyler1 has also garnered several distinctions that mark his prominence in the gaming world. One of his most significant achievements is being recognized as the "Face of Twitch" in 2018, following his record-breaking return stream. His personal tournament, the Tyler1 Championship Series, has not only been endorsed by the creators of League of Legends, Riot Games, but also has become a well-recognized and celebrated community event in the esports scene.