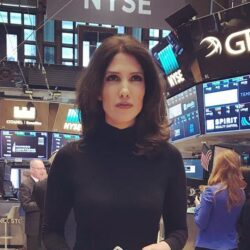 Birthday
June 14, 1971 (52)
Lynda Lopez is an American journalist, author, and television and radio personality most notably associated with WCBS-TV in New York and WLNY-TV.
With a career that spans multiple decades, Lynda Lopez has been a constant fixture on the airwaves. She started in radio before moving to television, and her journalistic endeavors have been featured on a range of stations including WCBS-TV in New York and WLNY-TV. Among her most popular work, she has been a host of "Good Day New York" and a correspondent for "Extra."
One of the most impressive aspects of Lynda Lopez's career is her collaborations with other figures in the media and entertainment world. Notably, she has worked alongside journalists like Diane Sawyer, Anderson Cooper, and Norah O'Donnell. Within the realm of music and television, she's had encounters with celebrities such as Jennifer Lopez, her sister, and Harry Connick Jr., just to name a few. Additionally, she has interviewed influential personalities like former President Bill Clinton, media magnate Oprah Winfrey, and even tech giants like Bill Gates and Elon Musk.
Lynda Lopez received an Emmy Award for her work in journalism, cementing her place as an influential figure in the field. Not only that, but her storytelling capabilities have earned her the Gracie Allen Award for Outstanding Anchor.