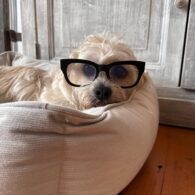 Tuka (Dog)
Jill Goodacre and Harry Connick Jr. share their home with a beloved family dog named Tuka. In a conversation with People Magazine, Connick Jr. reflected on the parallels between pet ownership and parenthood, noting, "It teaches you the responsibility of caring for another life." Tuka became part of their family in 2017 after The Sato Project, an organization rescuing Puerto Rican dogs, introduced her on Connick Jr.'s talk show, "Harry."
I think it teaches you that it's not all about you

Harry Connick Jr.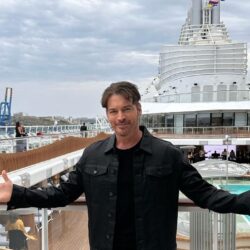 Harry Connick Jr. is an American singer, pianist, composer, actor, and television host, recognized for his musical versatility and for bringing jazz to a wider audience. His breakout album, "When Harry Met Sally…," the soundtrack for the popular film, showcased his velvety voice and piano skills, catapulting him into the spotlight.
Connick's career spans several genres, including music, film, and television. His discography includes multiple best-selling albums, such as "We Are in Love" and "Only You," which display his skills in jazz and big-band music. In film, he has taken on roles that range from a serial killer in "Copycat" to a fighter pilot in "Independence Day." On television, he joined the ranks of "American Idol" as a judge, bringing his expertise to the popular talent show.
Collaborations have been a significant part of Connick's career. He has worked with musicians like Branford and Wynton Marsalis, Carmen McRae, and Tony Bennett. In the realm of film, he has acted alongside Sandra Bullock in "Hope Floats" and shared screen space with Renée Zellweger in "New in Town." His television appearances include working with actors like Debra Messing in "Will & Grace" and sharing the stage with Keith Urban and Jennifer Lopez on "American Idol." Connick has also performed with orchestras around the world, including the New York Philharmonic and the Boston Pops, under the batons of conductors like Keith Lockhart and Marvin Hamlisch.
Connick's work has earned him multiple Grammy and Emmy Awards, reflecting his impact on both music and television. His Grammy wins include Best Jazz Male Vocal Performance for his album "We Are in Love" and Best Traditional Pop Vocal Album for "Songs I Heard." On television, his daytime talk show "Harry" garnered him multiple Daytime Emmy nominations, with a win for Outstanding Musical Performance in a Daytime Program.