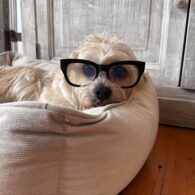 Tuka (Dog)
Jill Goodacre and Harry Connick Jr. share their home with a beloved family dog named Tuka. In a conversation with People Magazine, Connick Jr. reflected on the parallels between pet ownership and parenthood, noting, "It teaches you the responsibility of caring for another life." Tuka became part of their family in 2017 after The Sato Project, an organization rescuing Puerto Rican dogs, introduced her on Connick Jr.'s talk show, "Harry."
I think it teaches you that it's not all about you

Harry Connick Jr.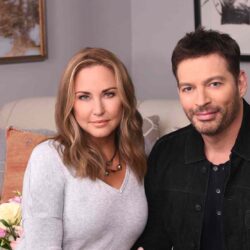 Birthday
March 29, 1964 (59)
Jill Goodacre is an American actress and former model who gained prominence in the 1980s as one of Victoria's Secret's main models. Transitioning from the glossy pages of fashion magazines to the screen, Goodacre made notable appearances in various television shows, including a memorable guest role on the hit sitcom "Friends." Her presence on screen, though not as extensive as her modeling career, showcased her ability to charm audiences beyond the runway.
Goodacre's foray into television and film was marked by appearances that capitalized on her model persona, with roles that often played up her striking looks and public image. While her acting roles were not as prolific as her modeling assignments, they nonetheless added a new dimension to her career, allowing her to engage with a different audience.
Collaboration has been a hallmark of Goodacre's career, particularly with photographers and fashion designers who have shaped the visual culture of the era. She has worked with notable figures such as Richard Avedon, Bruce Weber, and Patrick Demarchelier. In the world of fashion, her collaborations with designers like Donna Karan and Tommy Hilfiger stand out. Her marriage to musician Harry Connick Jr. also brought her into contact with the music industry, where she appeared in several of his music videos and collaborated on his album cover art. Other celebrities she has worked with include Chuck Norris in the action-packed television film "The Hitman," Matthew Perry and Jennifer Aniston through her guest appearance on "Friends," and director Peter Bogdanovich in the comedy "Love & War."
Throughout her career, Goodacre has been recognized with various honors, particularly for her influence in the fashion industry. As a model, she was often featured in magazine spreads and on covers, cementing her status as a fashion icon of her time. While specific awards for her modeling are not as commonly publicized as those in the acting and music spheres, her impact on the fashion world remains undeniable.