 No Pets (Don Toliver)
Don Toliver does not have any reported pets.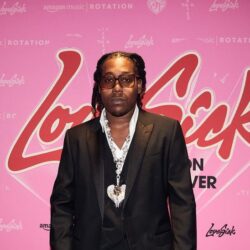 Birthday
June 12, 1994 (29)
Don Toliver, a Houston-born musician, embarked on a journey in the rap world, leaving a footprint that's both refreshing and influential. An artist who started with humble roots, his rise to prominence was punctuated by memorable tracks and genre-bending collaborations.
Emerging from the depths of the Houston music scene, Toliver's discography has proven to be an array of hits. His debut mixtape, "Donny Womack", which was released in 2018, set the stage for what was yet to come. This breakthrough was followed by his featured spot on Travis Scott's "Astroworld" album with the track "Can't Say," a song that introduced him to a wider audience and solidified his place in the music industry. Later, his studio album, "Heaven or Hell", released in 2020, captured the attention of both critics and fans, propelling him further into the limelight.
A notable element in Don Toliver's career is his impressive collaboration list, which reads like a who's who in contemporary music. He's joined forces with the likes of Travis Scott, Kaash Paige, Sheck Wes, and Nav. His work with JackBoys, a collective including Sheck Wes, Luxury Tax, and Chase B, underscored his ability to shine alongside peers. Additionally, collaborations with Offset and Quavo from Migos, and the phenomenal Pop Smoke. In the realm of productions, he's worked with industry giants such as Wondagurl and Mike Dean, both of whom have been instrumental in shaping the sonic identity of modern rap.
When it comes to recognition for his work, Toliver is no stranger to the spotlight. His album, "Heaven or Hell", debuted at number seven on the US Billboard 200, marking a significant achievement for an artist relatively early in his career. Moreover, his contribution to the JackBoys project saw it attaining the number one spot on the Billboard 200.