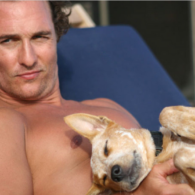 Foxy
After the tragic loss of Ms. Hud, McConaughey revealed Foxy on Oprah Winfrey's show in February 2006. This red heeler is a breed of Australian cattle dog, which are descendants of the dingo. Foxy has appeared many times in the tabloids, thanks to his human often being photographed running shirtless on the beach.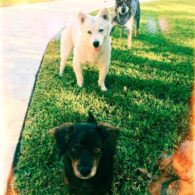 B.J.
B.J. was his second dog after Foxy, with initials that stand for "Beef Jerky". He shared a crazy story about B.J. on The Graham Norton Show that involves BJ, a giant ram and throwing his baby down a cliff to escape. Check out the video for the full story. Ms. Hud was a lab/chow mix that McConaughey picked up from a pound in Arizona in 1993. They were very close and travelled everywhere together. Sadly in 2005, Ms. Hud was diagnosed with cancer and had to be put down.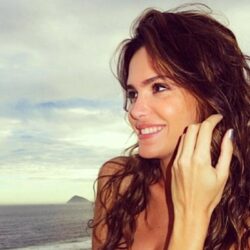 Birthday
January 28, 1982 (41)
Camila Alves is a Brazilian model. She visited her aunt when she was 15 and decided to not return home to Brazil. She worked as a cleaner and waitress for several years while she learnt English. At 19, she moved to New York to follow her dream of being a fashion model. Her mother is also a designer, who she helped design a line of handbags called Muxo. She worked as a TV personality as well, hosting the third season of the Bravo reality TV show Shear Genius and co-hosts the Food Network's Kids BBQ Championship. In 2016, she launched a website called Women of Today, covering a range of lifestyle topics. She is also well known for being married to actor Matthew McConaughey who she has four children with.