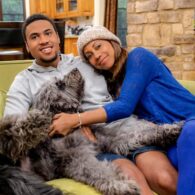 Christie
Holly Robinson Peete adopted a rescue named Christie after her breakup. Christie was instrumental in helping Holly heal and she also helped her find her new partner. Holly absolutely loved dogs and she required her partner to love them as well. While working away, Rodney looked after Christie and the two got along great. That led to a stronger relationship and the two decided to make it official after her return.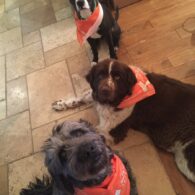 Dogs and Rescues
Dogs and rescues have always been apart of Holly Robinson Peete's life. Growing up, she had a Weimaraner named Schiller. She also had a Siamese cat, a hamster, and a boa constrictor. She took a bit of a break to focus on her career but once things calmed down, her family began growing one dog after another. She also adopted a Rhodesian Ridgeback named Nicky for her partner Rodney after he got along so well with her dog, Christie.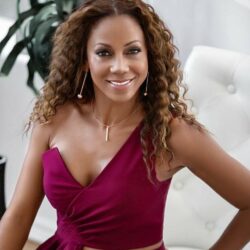 Birthday
September 18, 1964 (59)
Holly Robinson Peete is an American actress and singer. She gained popularity for a few roles on television including Judy Hoffs on 21 Jump Street, Vanessa Russell on Hangin' with Mr. Cooper, and Dr. Malena Ellis on For Your Love. She was also one of the original co-hosts of The Talk. In March 2016, a reality series debuted titled For Peete's Sake, documenting the everyday life of her family.