Chicken diapers are a thing. And, chicken enthusiasts love them.
Julie Baker, the owner of Pampered Poultry @pamperedpoultry, was just as surprised as you when she discovered the high demand for her custom-made chicken diapers. Baker was raising chickens with her daughter on a small New Hampshire farm. She first saw a chicken diaper on YouTube after stumbling across a video. "I'm like, 'Oh my goodness, I so need to do that,'" Baker said, thinking of her daughters favourite hen, Abigail. Baker's daughter was fond of bringing Abigail inside their house, resulting in the inevitable spread of chicken poop across their living room.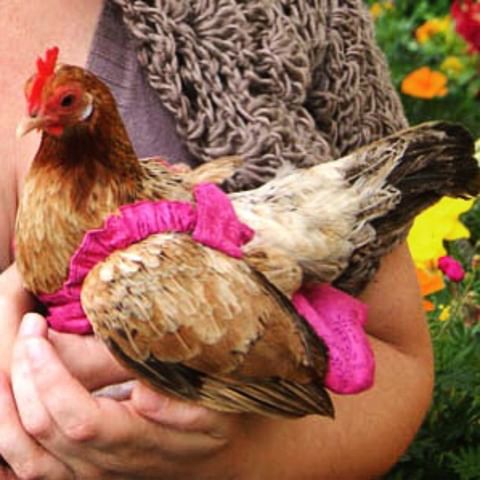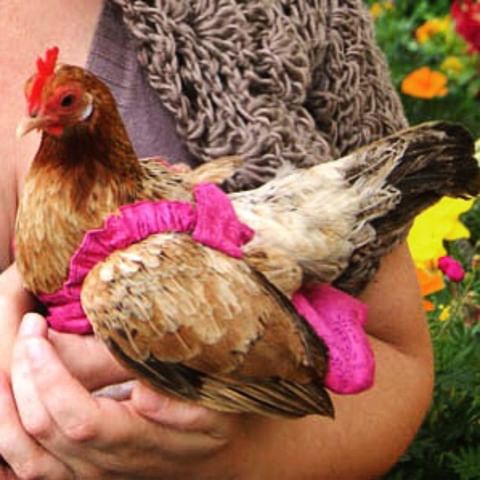 Soon, Baker had the neighbourhood's chicken ranchers asking for the custom-made diapers for their own chickens. Since her daughter was homeschooled, Baker decided to turn the diaper-making venture into an assignment. Her daughter and herself started Pampered Poultry to learn about launching an online store.
Little did the hobby farmer know, her chicken diapers would become insanely popular in the poultry world. She started getting orders, and although they started small, Pampered Poultry now sells between 500 to 1,000 diapers per month. They retail at $18 each, leaving her with $9,000 to $18,000 a month to grow her business from diapers alone. "There's not a single state that I don't ship to," Baker said.
Recently, chickens have become a mainstream hobby pet. You can see evidence online with accounts like @drinkingwithchickens that boasts 44.2k followers.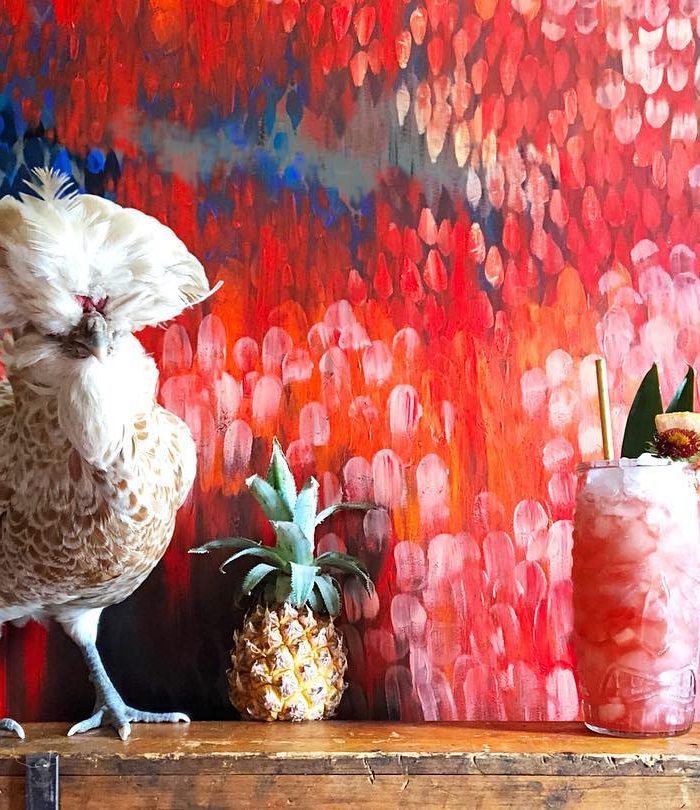 Chicken lovers don't just stop at diapers, either. Baker states at least 10% of her business is from the funny but useless chicken dress. Selling tutu's and upscale nightgowns, Baker markets to the "fashion-conscious hen." Baker also redesigned the chicken saddle, initially invented to protect a chickens feather during mating. Now, chicken lovers can get saddles with bows and polka dots.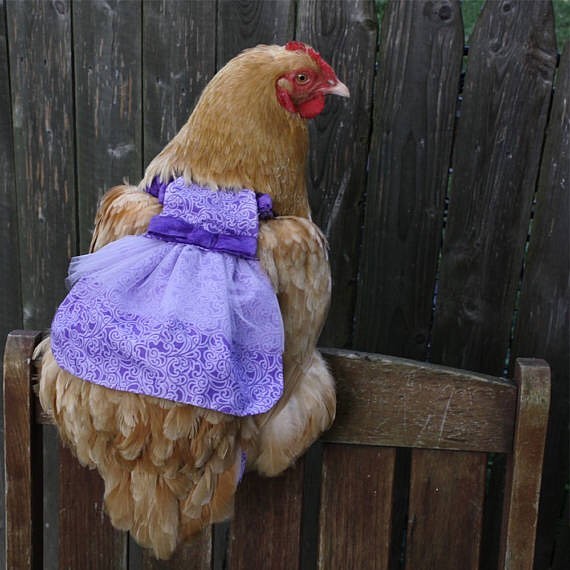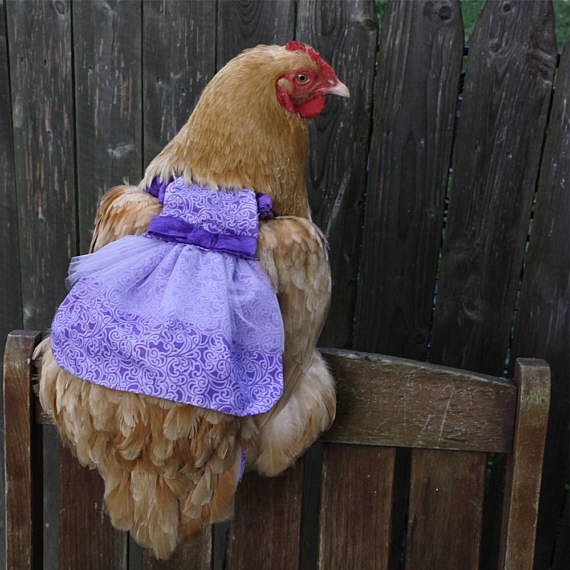 Chickens have come a long way from only being viewed as livestock birds. They're now household pets, with names and frivolous outfits. City chickens are no longer uncommon, either. Apparently, the birds make great apartment pets.
"I ship to New York City all the time," Baker said. "And every time I get a New York, New York shipping address, I'm like, 'Well, this has got to be an apartment chicken.'"
Recently, Pampered Poultry has even branched out to bunny dresses!