If 'sexy' isn't the first word you would use to describe chickens, you aren't alone. The fine art photo project Chic!ken, however, might make you reconsider.
The chickens are the ultimate boujee birds, strutting their feathers in front of photographers Moreno Monti and Matteo Tranchellini. The Italian photographers created the coffee table book to showcase the avian beauties.
Tranchellini's avian fascination started young. He often dreamt of flying and always appreciated the beauty of birds. In 2013, he decided to get a Concincina for his Milan studio garden. For those of you who don't know, a Concincina is the Beyoncé of the chicken world.
As fate would have it, he met a farmer, Giorgio, who brought him to an aviary exhibition. That's where he found Jessicah. Jessicah is a Concincina hen who changed Matteo's life for the better.
Jessicah served as the inspiration for the book Chic!ken. The book is a collection of the most beautiful birds found at the Milano aviary exhibition in Italy.
The photographers applaud their models for being "natural born posers". The finished collection has "more than 200 photos of 100 diverse types of chickens."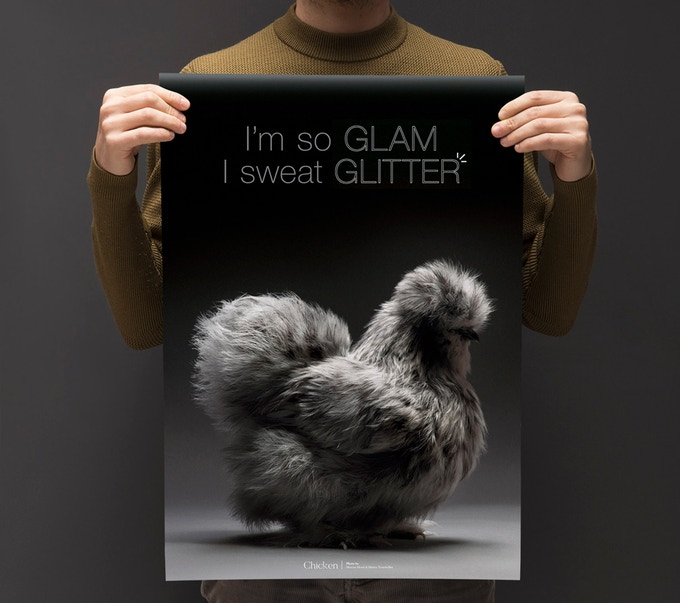 For more pretty bird stories, check out this peacock who is extra af.