Maggie the pug is a pup with a personality to match. She loves nothing more than spending time in her own company, but even when she's solo, she isn't ever really alone. That's because her best friend – and doppelganger – is a statue of another pug!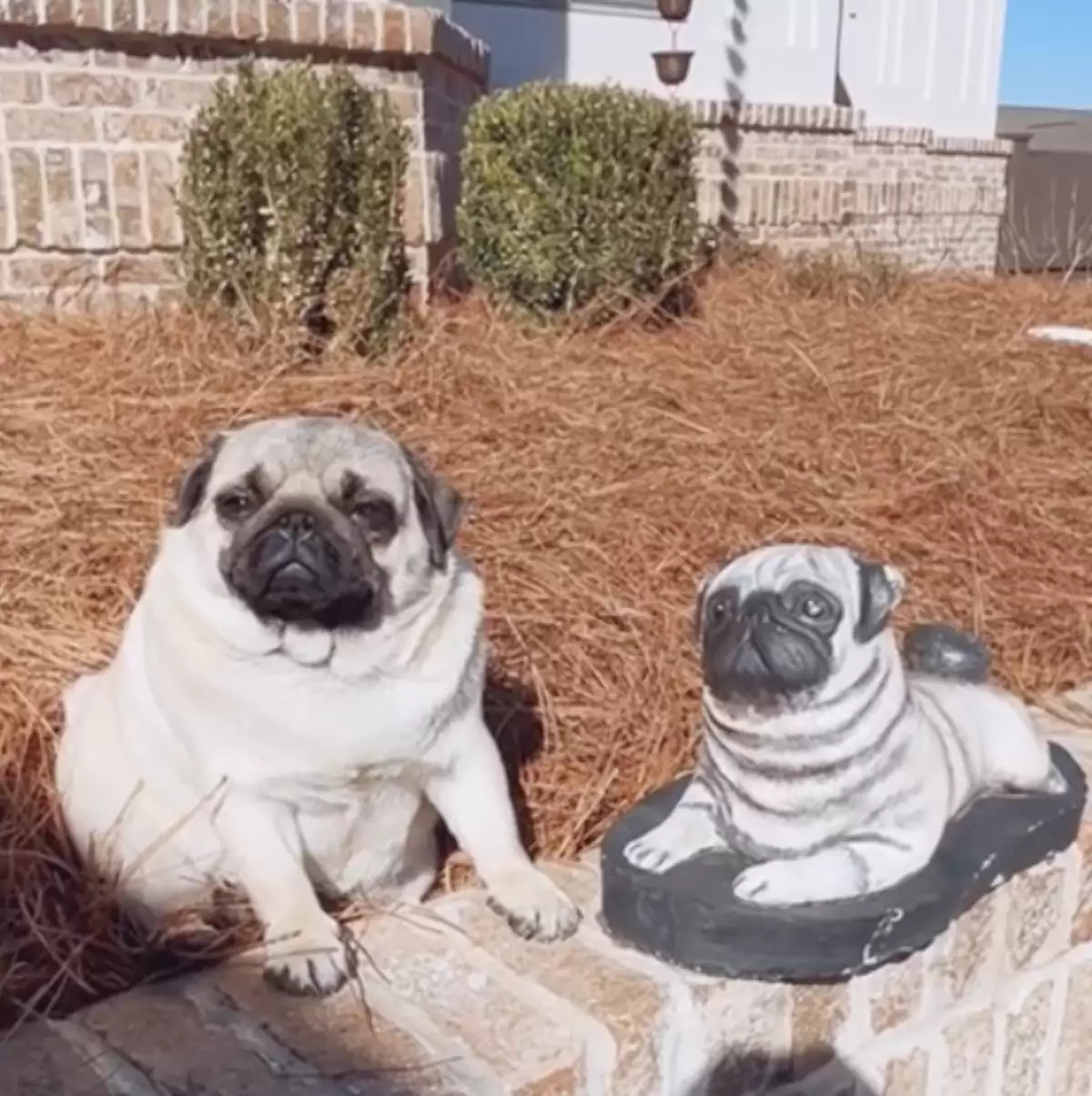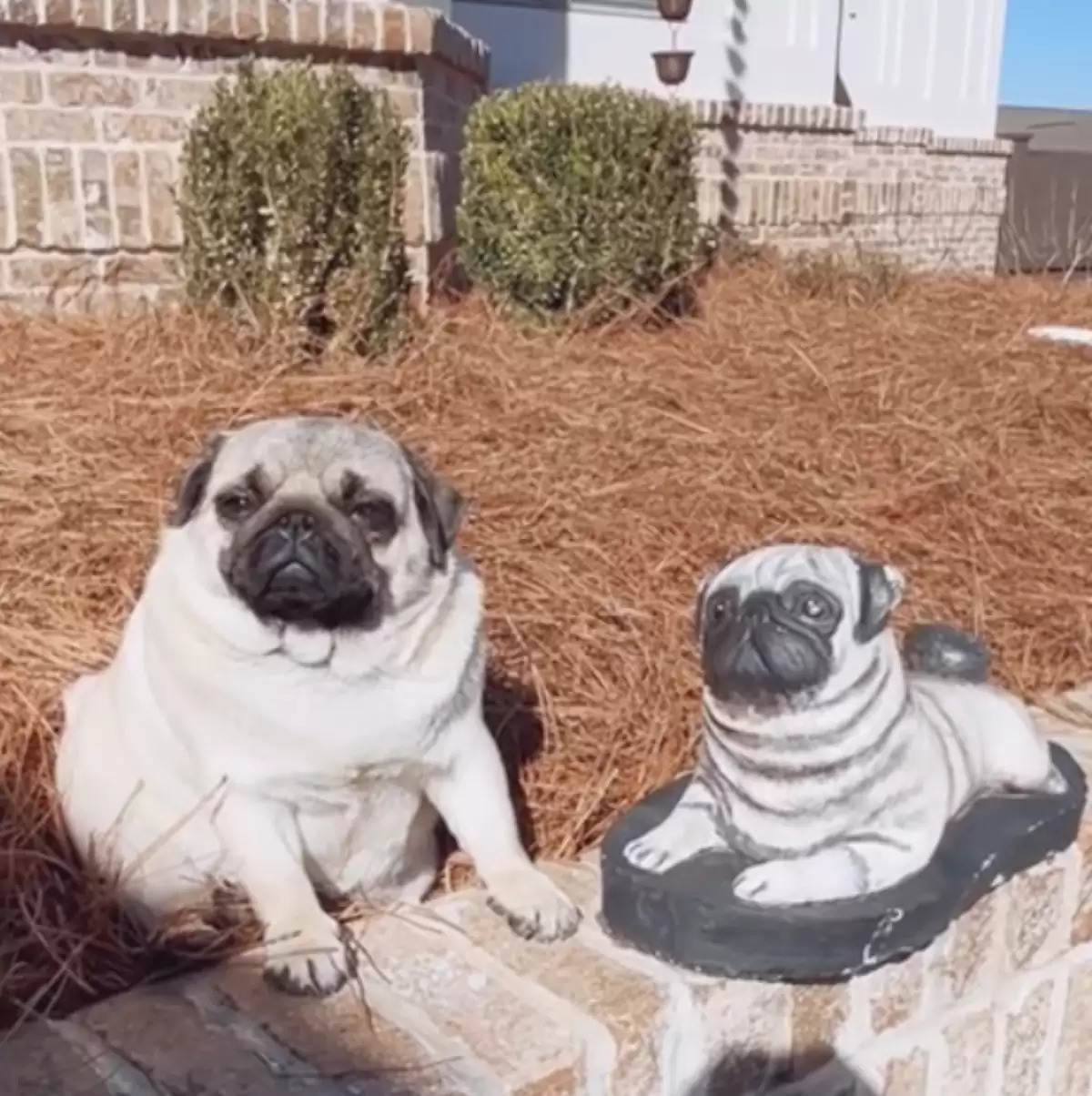 The captivated pug shares her house with two older siblings, Merlin and Willow. While they all get along great, Maggie needs some "alone time" and often sits in the sun with her doppelganger.
"Maggie is a super special puppy," Kamerin Bazemore, Maggie's mom. "I think my favorite thing about her is her personality. She's pretty hilarious."
When Maggie arrived as the baby of their brood, the Bazemore's were hopeful that her enthusiasm would restore vitality to Merlin whose health was waning and bring joy back into Willow's isolated world.
Merlin is 100% blind so Maggie has taken to making sure he doesn't hit the fence outside. Once, he fell into the pool, and she stayed right there with him the whole time.

Bazemore said.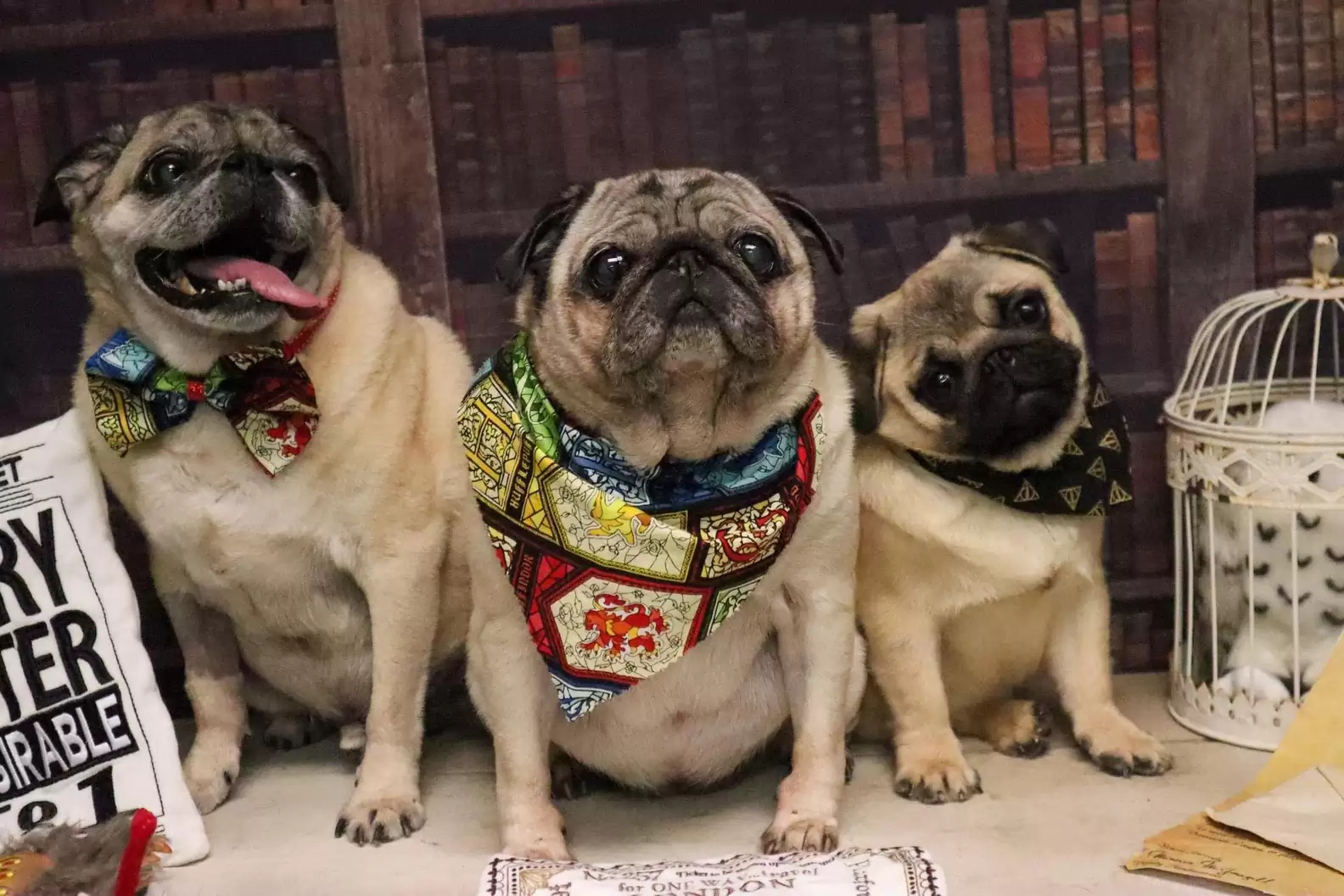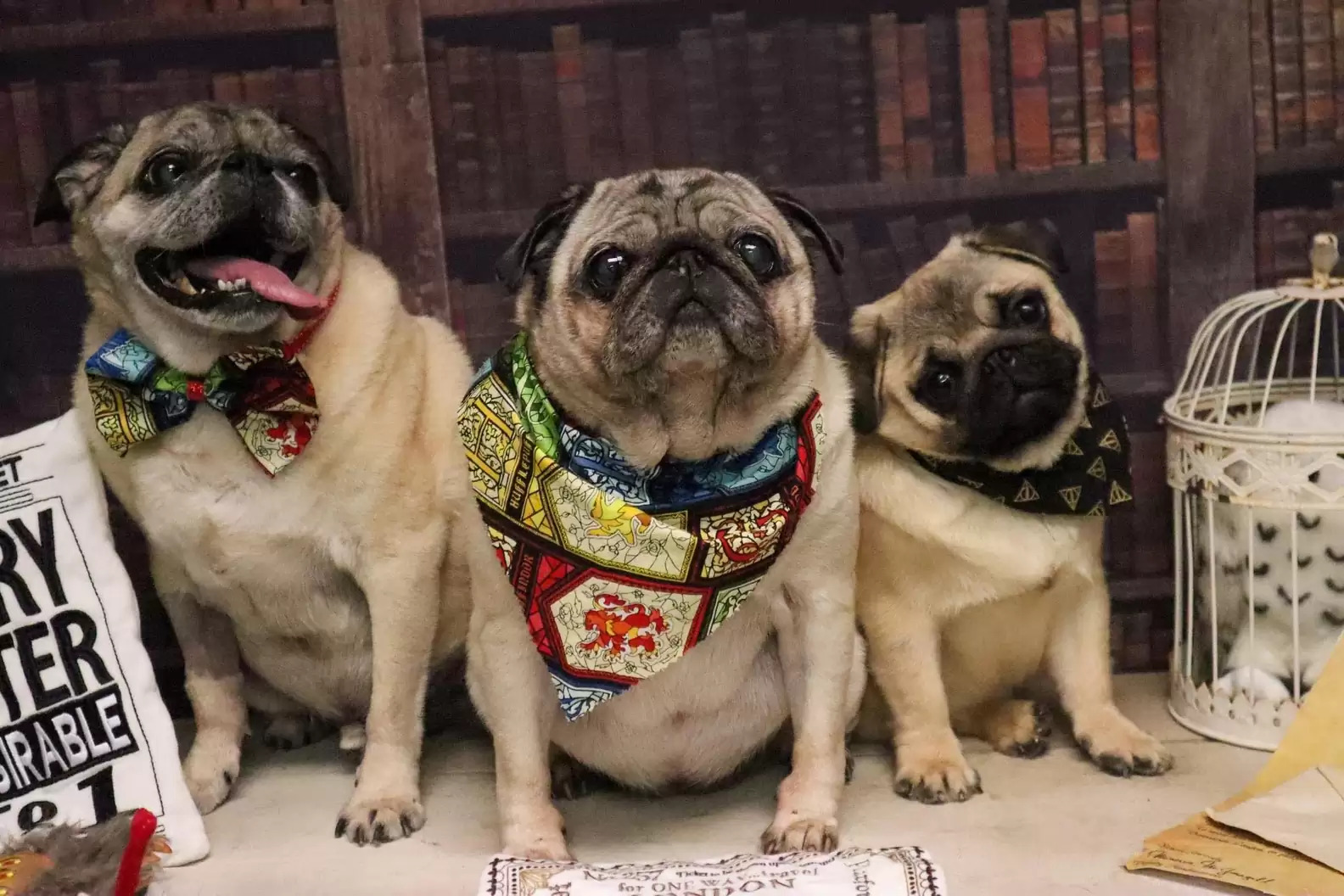 When Maggie needs a break from the world, she heads to her backyard and snuggles up next to that most trusted of confidants – her trusty ceramic twin!
The statue was a feature guest Maggie's first birthday party.
When times get tough, the Bazemore family knows they can always rely on Maggie to bring out their inner sunshine. Even though she only joined recently, it feels like this bundle of joy has been part of them forever!
"She's nothing like Merlin or Willow," Bazemore said. "She's her own special dog, and every day I'm grateful she was placed into our lives."