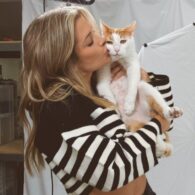 Omelet (Cat)
Naomie Olindo adopted a white and orange cat named Omelet in early 2021. She posted a tribute to Omelet on Instagram and said, "Last slide to remember the day I was just hungover enough in @petco to impulse-adopt Omelet…a year and a half and a few pounds later the rest is history. I love u Omelet!!!"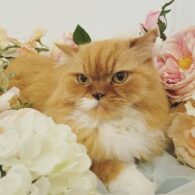 Gizmo (Cat)
Gizmo, also known as Colonel Gizmo, was a big fluffy ginger cat adopted by Naomie Olindo. Olindo welcomed this elderly rescue into her family in the late 2010s, who then passed away at 18 years old in May 2021. She called Gizmo "the chillest cat on the planet," and he joined her on her modeling and reality TV adventures, which included riding on planes, trains, cars, helicopters, and boats. Since he crossed the Rainbow Bridge, Gizmo's Instagram has been dedicated to helping foster kittens find forever homes with the Charleston Animal Society.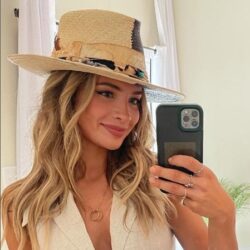 Birthday
August 4, 1992 (31)
Naomie Olindo is a model and reality TV star best recognized for her role in Bravo TV's Southern Charm, where she navigated the intricate social scene of Charleston and offered insights into her personal and entrepreneurial life.
After initially appearing on Southern Charm as the girlfriend of fellow cast member Craig Conover, Naomie eventually became a primary cast member, allowing viewers to delve deeper into her own life, separate from her relationship. Her journey on the reality TV show presented various facets of her personality, from her passionate advocacy on specific issues to her evolving business endeavors.
While on Southern Charm, Olindo interacted with and formed connections with several of Charleston's elite. This includes memorable interactions with Kathryn Dennis, Patricia Altschul, Shep Rose, Cameran Eubanks, Chelsea Meissner, and Austen Kroll. These relationships, sometimes smooth and at other times tumultuous, added depth to the show's narrative and created story arcs that kept audiences engaged.
Beyond her reality TV presence, Naomie has showcased her entrepreneurial spirit. She co-founded L'ABEYE, a fashion and lifestyle brand that offers a curated selection of trendy clothing and accessories. Her keen sense for business and fashion has certainly carved a niche for her in the competitive fashion industry.