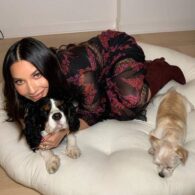 Chance and Frankie
Olivia Munn has two rescue dogs: Chance, a Cavalier King Charles and Frankie, a terrier mix. Munn shares ownership of the dogs with her former partner Aaron Rodgers. In August 2021, her two pups has a serious health scare and were sick for a few weeks, but luckily recovered fully. Munn said that the cause was contaminated water from communal doggy water bowls.
After their recovery, Munn, Chance, and Frankie teamed up with Petco to raise awareness about pet mental health, with Petco offering a free virtual training seminar on separation and social anxiety.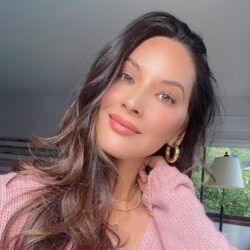 Birthday
July 3, 1980 (42)
Lisa Munn is an American actress and former television host. She began her professional career as a television host for the gaming network G4, primarily on the series Attack of the Show! from 2006 until 2010. She later appeared in supporting roles in the comedy films Big Stan (2007) and Date Night (2010), the Marvel superhero film Iron Man 2 (2010), and Steven Soderbergh's comedy-drama Magic Mike (2012).
She later starred in the supernatural horror film Deliver Us from Evil (2014), the comedy Mortdecai (2015), and X-Men: Apocalypse (2016) as Psylocke. In 2017, she provided the voice of Koko in The Lego Ninjago Movie, and also had a lead role on the History Channel series Six (2017). In 2018, she had a leading role in the science fiction film The Predator, the fourth film in the Predator franchise. She's also in a relationship with comedian John Mulaney, who she has one child with.