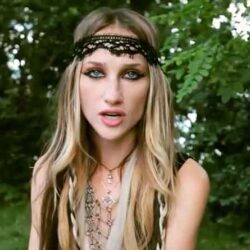 Birthday
September 2, 1975 (48)
Jill Janus is an American musician and singer, famously known as the frontwoman for the heavy metal band Huntress.
Starting her career as a top-rated DJ in the New York City club scene, Janus soon found her true calling in the realm of heavy metal music. The switch to the limelight of the stage from the DJ booth came with the formation of Huntress, her heavy metal band. Janus was instrumental in shaping the unique sound and image of Huntress, with her distinct operatic vocals and lyrical themes revolving around occultism. The band's debut album, "Spell Eater," launched in 2012, captured the attention of the global metal community and paved the way for their subsequent releases, "Starbound Beast" (2013) and "Static" (2015), further cementing Janus's position in the metal music landscape.
Over the years, Jill Janus has collaborated with several esteemed figures in the music industry. These include Lemmy Kilmister of Motörhead, who contributed to the song "I Want to F*ck You to Death" on "Starbound Beast." Other notable collaborations feature artists from varied genres, including punk icon Joey Ramone, metal maestros like Rob Halford of Judas Priest, and Hansi Kürsch of Blind Guardian. Further enriching her musical journey, Janus has performed with several bands like Chelsea Girls, The Starbreakers, and covers band Femme Fatale. Each collaboration added a unique touch to Janus's extensive musical portfolio, highlighting her versatility as an artist.
Throughout her career, Jill Janus has received recognition for her incredible vocal range and stage presence. The recognition took a tangible form when she was named one of the top 25 women in hard rock and metal for 2012 by the influential site, Loudwire. This honor highlighted Janus's profound impact on the heavy metal genre, which is traditionally dominated by male performers. With her powerful voice and remarkable stage presence, Janus carved out a space for herself and paved the way for future women in the industry.