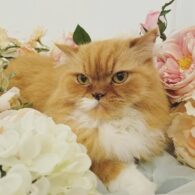 Gizmo (Cat)
Gizmo, also known as Colonel Gizmo, was a big fluffy ginger cat adopted by Naomie Olindo. Olindo welcomed this elderly rescue into her family in the late 2010s, who then passed away at 18 years old in May 2021. She called Gizmo "the chillest cat on the planet," and he joined her on her modeling and reality TV adventures, which included riding on planes, trains, cars, helicopters, and boats. Since he crossed the Rainbow Bridge, Gizmo's Instagram has been dedicated to helping foster kittens find forever homes with the Charleston Animal Society.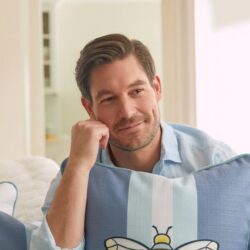 Birthday
February 9, 1989 (34)
Craig Conover is best known as a leading cast member of Bravo TV's Southern Charm. He's also pursued a career in law, is a published author, and has his own sewing brand called "Sewing Down South".
Initially recognized for his appearance on Southern Charm, Conover has made waves in both the reality TV realm and the entrepreneurial world. Throughout the series, viewers have watched as he navigated law school, relationships, and ultimately, the launch of his own sewing lifestyle brand, Sewing Down South. This brand was not only a testament to his unique sewing hobby but also stood as a symbol of breaking the mold and challenging traditional Southern stereotypes.
Throughout his career, Conover has been seen engaging with other reality stars and influencers from various fields. He's appeared alongside Shep Rose, Cameran Eubanks, Kathryn Dennis, Austen Kroll, Patricia Altschul, and Andy Cohen. These collaborations, mostly rooted in the Southern Charm universe, have paved the way for dynamic storylines and events that have kept viewers engaged and entertained. Conover is also known for previously dating Naomie Olindo.