Dwayne "The Rock" Johnson is already larger-than-life, both physically and in personality. So when he gets a new pet that happens to be a baby cow that already weighs 1,500 pounds, it just makes sense in his case.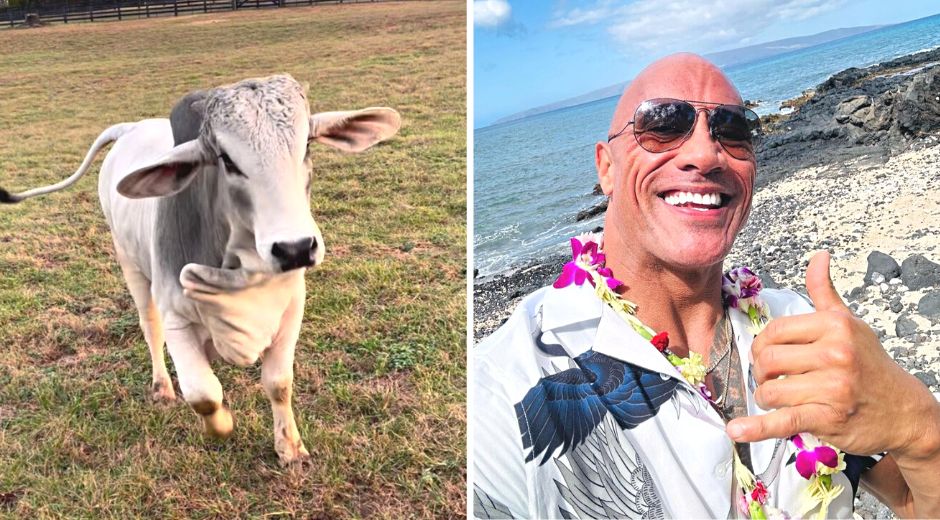 Let me introduce you to my new son, a 1500lb baby Brahma bull – say hello to "Soul Bully". On the ranch, he's good for the soul. He told me to tell ya, don't laugh at his little nubs for horns – he's gonna grow up one day and those horns will be big and wide and facing forward – like in life. Horns forward. He comes from good stock, a solid pedigree and loves his daddy – as long as I feed him his caramel cookies we have no problem. Welcome home, bully.

@therock, Instagram, May 2023
The Rock's new pet is a Brahma Bull that he named Soul Bully. A Brahma bull is a breed of cattle known for its distinct physical characteristics and temperament. Originating from India, this breed is easily recognized by its large size, humped shoulders, and long, curving horns. Brahma bulls possess a docile and gentle temperament, making them suitable for various purposes, including draft work, meat production, and rodeo events such as bull riding. Their impressive strength and resilience, coupled with their iconic appearance, have made them a symbol of strength and power in the world of livestock. (Which sounds like a good fit for The Rock!)
My lil' son, a 1500lb baby Brahma bull, but he's gonna grow up to be a big one. Give him his space, be nice, don't piss him off and feed him – he'll love you forever. Like his daddy. Soul Bully's got some good genes and he's a big, beautiful, happy boy who's been a phenomenal addition to the ranch, keeping all the horses- and people in line.

@therock, Instagram, May 2023
Meet The Rock's pups Hobbs and Turbo in our Dwayne Johnson Celebrity Pet Profile.